Lucky Puppy Living Her Best Life After Being Found in a Hot Car on the Las Vegas Strip
Lucky Puppy Living Her Best Life After Being Found in a Hot Car on the Las Vegas Strip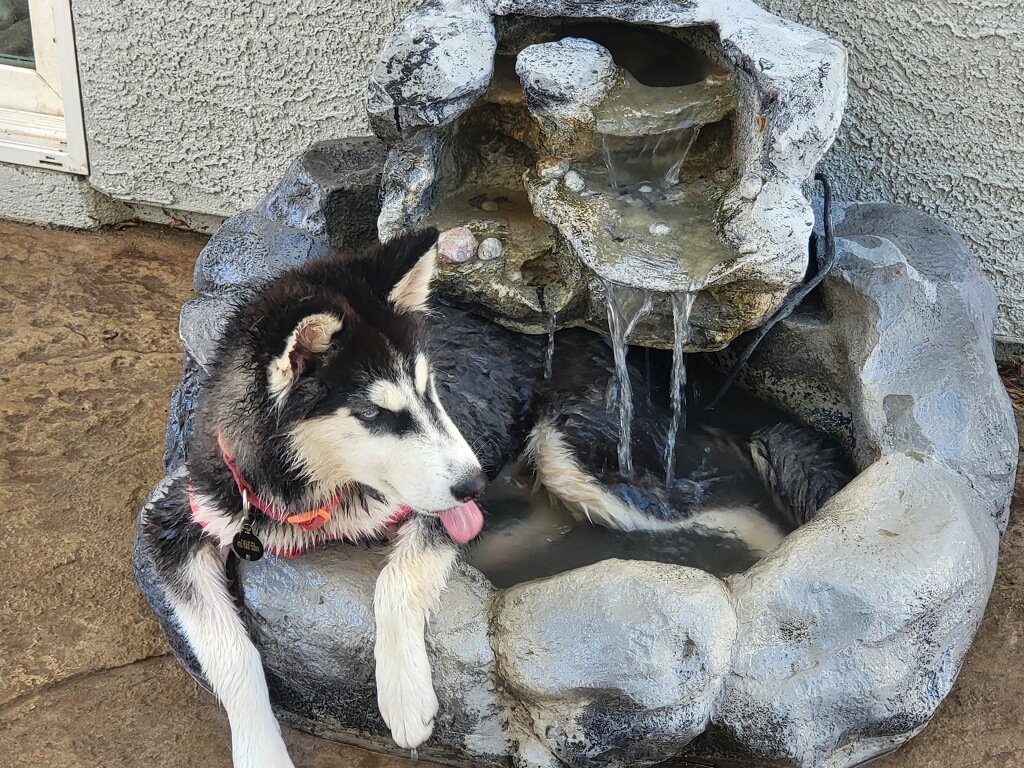 When Dutchess was found locked inside a hot car on the top floor of a parking garage last July on the Las Vegas Strip, the 3-month-old puppy had her mouth taped shut.
The temperature outside was 113 degrees and Las Vegas Metro Officer Rybacki knew he had to act fast. He rescued Dutchess from the car, and her story went viral.
These days, Dutchess is living her best life. She lives with a wonderful family who adores her. She likes to cool off in their fountain and travels wherever the family goes. Dutchess has been all over Nevada, California, and Arizona, never missing a chance to enjoy the finer things in life.
You can read Dutchess' remarkable story at the link here.