Cat & Dog Microchipping
Cat & Dog Microchipping
The Low-Cost Vet Clinic is open BY APPOINTMENT 7 days per week 10:00 am - 3:00 pm with curbside service for vaccines and microchips. If you are unable to schedule an appointment online, call 702-955-5955 for assistance. Drop-ins can be accommodated on a first come, first served basis 10:00 am - 2:00 pm.
Schedule an Appointment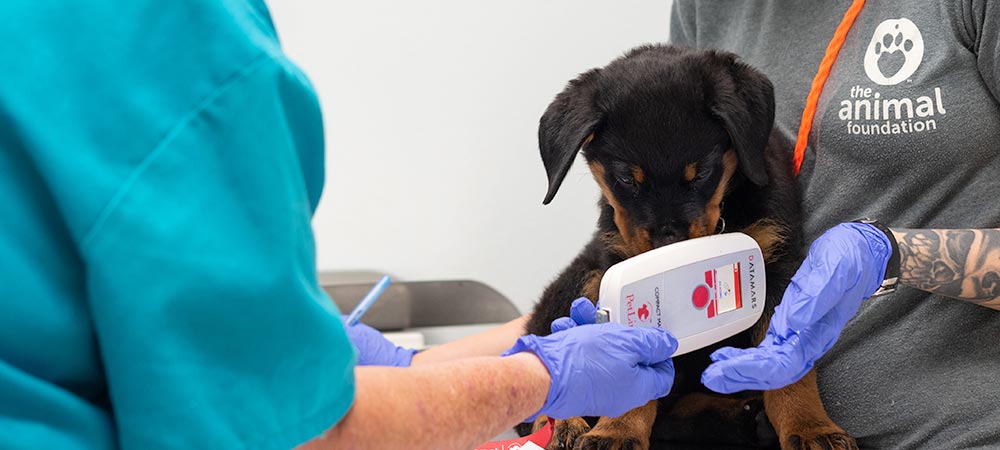 An astounding 1-in-3 pets will become lost at some point during their life. Without proper identification, 90% will never return home. Cat and dog microchipping can greatly increase your chances of finding a pet should he or she become lost.
Avoid having your dog or cat among the thousands of unidentified lost strays that end up at The Animal Foundation each year. Our Low-Cost Vet Clinic offers Las Vegas area pet owners affordable cat and dog microchipping seven days a week. No appointment is necessary.
Cat and dog microchipping services are available at our Low-Cost Vet Clinic during the hours listed in the sidebar.
Cat and Dog Microchipping