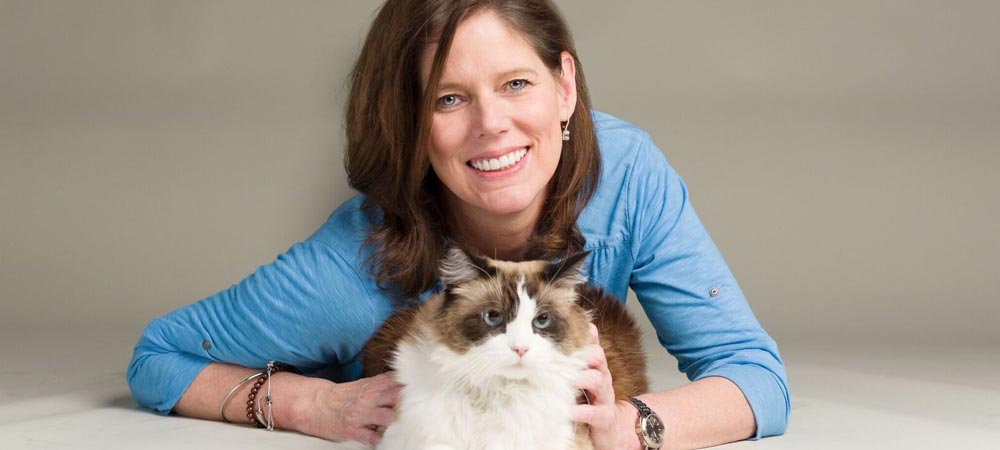 Christine Robinson – Chief Executive Officer
Christine Robinson started her tenure at The Animal Foundation in 2007 after serving as an Assistant County Manager for Clark County. Christine joined the organization at a critical time for the shelter after The Humane Society of the United States (HSUS) had declared a state of emergency.
Equipped with a wealth of knowledge in the areas of organizational management and business administration, a robust community network and an undeniable passion for animal welfare, Christine set out to rebuild The Animal Foundation by instituting best practices in animal sheltering and driving transformative change at what is the highest volume single-site animal shelter in the country. Ensuring quality animal care in concert with best practices in shelter medicine; hiring and retaining qualified staff; and renegotiating municipal animal control contracts to provide adequate care to each animal, became Christine's highest priorities.
With the subsequent introduction of a variety of life-saving and life-changing programs, including surrender intervention and managed intake programs; the creation of a dedicated fund to provide enhanced medical care; community-wide programs to keep cats from entering the shelter; and the expansion and acceleration of existing lifesaving programs like foster care; adoptions; and low-cost vaccine and spay/neuter services, Christine fostered a dramatic turnaround of The Animal Foundation. The organization is closer than ever to its goal of saving every healthy and treatable animal in its care by the year 2020 as part of its current 'Mission: Possible 2020' strategic plan.
Under Christine's guidance, the number of animals coming into the shelter has decreased by 31.8 percent in the past five years. Euthanasia has decreased by 63.5 percent and, in 2016, nearly 21,000 animals were saved by being adopted, transferred to animal welfare partners, returned home, or appropriately kept out of the shelter in the first place, through a commitment to finding better alternatives.