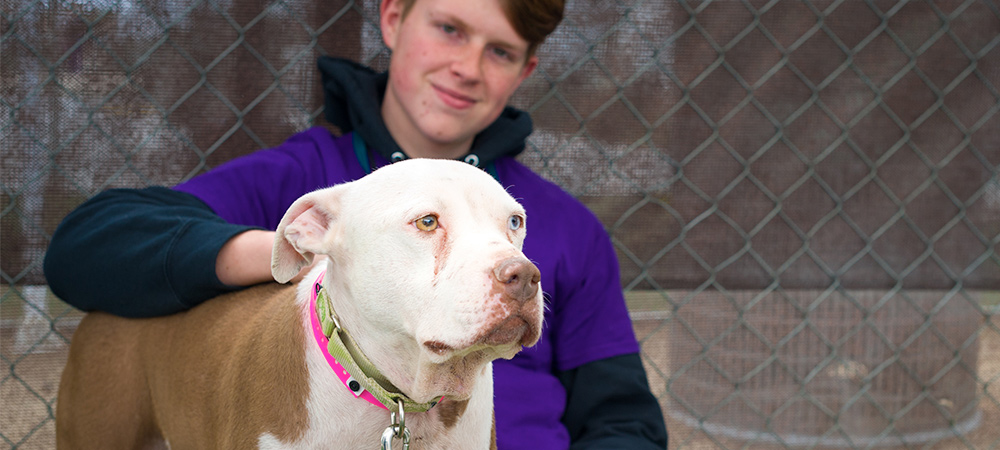 When you become an animal shelter volunteer at The Animal Foundation in Las Vegas, you help save the lives of homeless animals in need of a second chance in your community.
Volunteering at The Animal Foundation will give you that warm, fuzzy feeling. The lost dogs, cats, and other abandoned animals that come to us need much more than just food, shelter, and medical care. They need walking, socialization, exercise, mental stimulation, training, and more. From in-shelter support to at-home foster care, volunteers support every facet of our work. No special skills are needed, just compassion, patience, and commitment. We'll provide whatever training is necessary.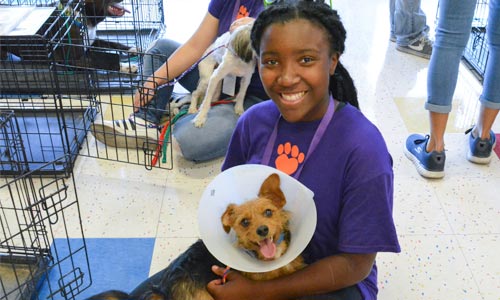 Voted "Best Place to Volunteer" in Las Vegas
As a nonprofit organization, The Animal Foundation relies on caring and dedicated volunteers throughout the organization. Last year, 1,650 compassionate and caring volunteers in Las Vegas donated 23,528 hours to help our homeless animals in need. Many of those hours were spent simply walking the dogs – a vitally important task for each dog's wellbeing.
We realize you have many choices to volunteer in Las Vegas and we appreciate it when you choose The Animal Foundation. Voted the "Best Place to Volunteer" in the Las Vegas Review-Journal's Best of Las Vegas awards, our goal is to find you a volunteer position worthy of your unique talents, and one that excites and inspires you.
---
Volunteer FAQs