Cat & Dog Vaccines
Cat & Dog Vaccines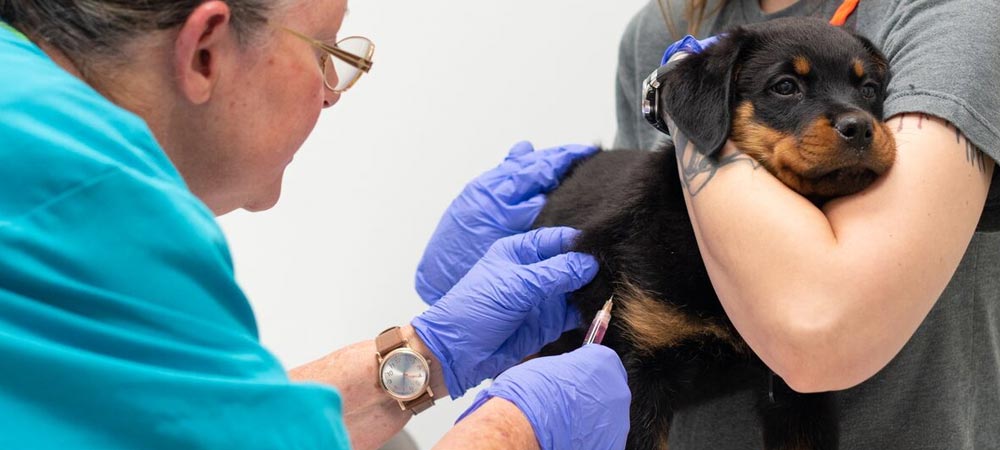 Vaccinating your dog or cat is easy, inexpensive, and can save your pet's life. Our Low-Cost Vet Clinic is a reliable and affordable resource for keeping your pet's vaccinations up to date.
Why Vaccinate Your Pet?
Dog vaccines and cat vaccines help protect your pet from contagious diseases, many of which can cause serious illness or death. Vaccinations are important even if your pet is kept indoors as many contagious diseases are airborne and capable of living a long time in any environment. For example, parvovirus is extremely contagious and can be transmitted by any person, animal or object that comes in contact with an infected dog's feces. Highly resistant, the virus can live in the environment for months, and may survive on inanimate objects such as food bowls, shoes, clothes, carpet, and floors.
Disease prevention is always less costly than treating a condition your pet has developed. Returning to the example of parvovirus, treatments for that disease can frequently cost $1,000 or more while our DA2PPV dog vaccine that includes protection against parvovirus is only $25.
Schedule a LOW-COST VACCINE CLINIC appointment
Dog Vaccines
DA2PPV (Distemper, Adenovirus I & II, Parainfluenza, Parvovirus): $25
Bordetella: $14
Rabies: $14
Deworming: $5
Microchip: $25
Cat Vaccines
FVRCP (Feline Viral Rhinotracheitis, Calicivirus, Panleukopenia, Chlamydia): $15
Feline Leukemia (FELV): $25
Rabies: $14
Deworming: $5
Microchip: $25
---
Are vaccinations all I need to keep my pet healthy?
A vaccination clinic is not a substitute for proper veterinary care. In addition to vaccination against disease, all pets need regular veterinary check-ups. A veterinarian will help you keep your pet healthy and prevent illness by monitoring your pet's overall health and noticing changes over time. Regular veterinary care will help keep your pet healthy for years to come.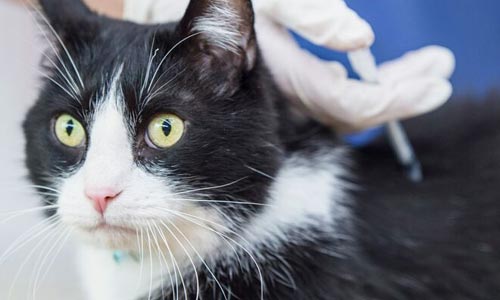 Prepare for Your Visit
For the safety of our staff and to maintain efficiency, owners are not permitted in the exam room with their pets during vaccinations.
All cats must arrive in a cat carrier and all dogs must be on a leash.
Dogs or cats with any signs of illness or that show aggression may not be able to get vaccinations.
If needed, please bring a muzzle.