Owner-Requested Humane Euthanasia
Owner-Requested Humane Euthanasia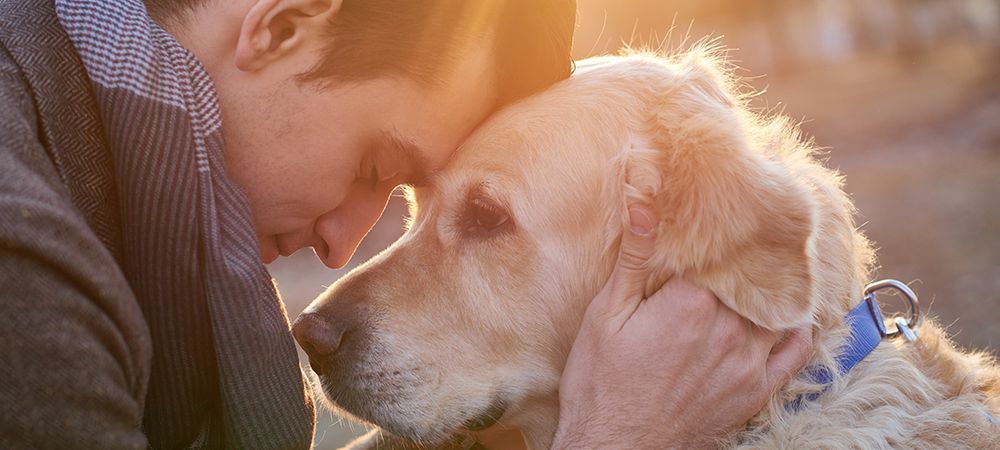 Euthanasia is the act of inducing a painless death and originates from the ancient Greek eu-thanos (good death). It is a loving decision, but never an easy one for pet owners.
When a beloved pet becomes sick and is suffering with no hope of recovery, and she or he is no longer enjoying life and struggling to make it through the day, it may be time to end his or her suffering through humane euthanasia. The decision for humane end-of-life care requires a great deal of strength and love and leaves many pet owners with a sense of fear, grief, and even guilt. Please read on to become familiar with the process so that you can make an informed decision, and to cope with the loss of your cherished pet.
Please email euthanasia@animalfoundation.com to schedule an appointment for humane euthanasia.
Before Your Visit
Before the procedure is scheduled to take place, make sure that all members of your family have time with your pet to say a private goodbye.
If you have children, make sure that you explain the decision to them and prepare them for the loss of your pet in advance. This may be your child's first experience with death, and it is very important for you to help him or her through the grieving process. Books that address the subject, such as When a Pet Dies by Fred Rogers, Remembering My Pet by Nechama Liss-Levinson and Molly Phinney Baskette, Dog Heaven or Cat Heaven, both by Cynthia Rylant, may be very beneficial in helping your child to deal with this loss.
What is Humane Euthanasia?
Euthanasia solutions consist of a combination of drugs intended to provide a quick and painless termination of nerve transmission while enacting complete muscle relaxation. This guarantees that there is no thought, no sensation, and no pain. The effect is almost immediate: your animal loses consciousness, and within two to three minutes, the brain activity ceases and the heart stops.
Hours and Fees
The Animal Foundation accepts requests for humane euthanasia, by appointment, Friday - Sunday, between 10am and 6pm. Fees vary by jurisdiction:
$10 – Clark County
$25 – City of Las Vegas
$25 – North Las Vegas
Humane Pet Euthanasia
Providing pain-free, respectful, and dignified end-of-life care for your cherished pet is of the utmost importance to our trained staff at The Animal Foundation. Although you cannot be present for the humane euthanasia process, you may visit your pet afterward.
Our staff can assist in arranging private cremation or burial through Craig Road Pet Cemetery or La Paloma Pet Cremation. You also have the option to take your pet home for personal burial or leave your pet with us for communal cremation.
For many, honoring the memory of a beloved pet is an important part of the healing process after experiencing loss. If you are looking for a lasting token of remembrance dedicated to your pet, we offer Paws of Remembrance Keepsakes for $25. These wonderful mementos serve as a reminder of the companionship your pet provided. Please see a staff member for details.
The Animal Foundation staff is here to help during your difficult time. Please email euthanasia@animalfoundation.com with any questions.
Other Resources
We understand that the decision to humanely euthanize your pet is often made with a heavy heart. Visit our Pet Resource Center for additional resources on coping with the grief from the loss of a beloved pet.