Pet Food Pantry
Pet Food Pantry
Pet Food Pantry
Our pet food pantry is a donation-based program that provides free pet food, treats, and other enrichment items for community members in need. Pet owners can come in every month to pick up pet food. The pet food pantry is open every Wednesday and Thursday from 11 am to 6 pm at the Adoptions building. An appointment is recommended.
Schedule a PET FOOD PANTRY appointment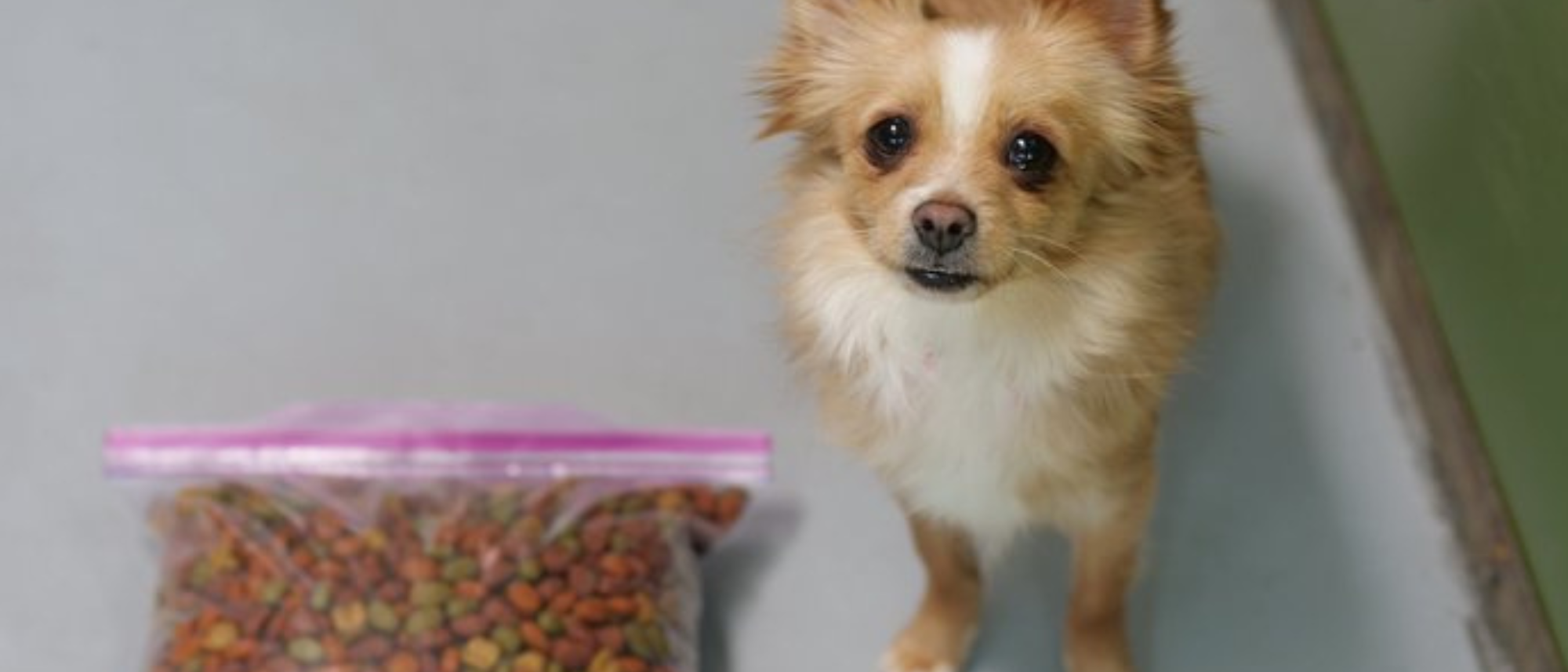 Our pet food pantry is part of our KEPPT program. The mission of KEPPT (Keep Every Person and Pet Together) is to provide the necessary resources to keep pet owners and their pets together. This is done through various initiatives aimed mainly at helping pet owners through any hardships and preventing potential surrenders.
A KEPPT Success Story
Tink Tink, a sweet 14-year-old dog, lived at SafeNest with her owner. Her owner reached out to The Animal Foundation for help paying for Tink Tink's medications as a last-ditch effort. Tink Tink needed medication for her cough, pain, and heart condition. Luckily, our KEPPT program was able to help Tink Tink get the lifesaving medications she needed. Get well soon Tink Tink!