Update on Nala's Recovery
Update on Nala's Recovery
Update on Nala's Recovery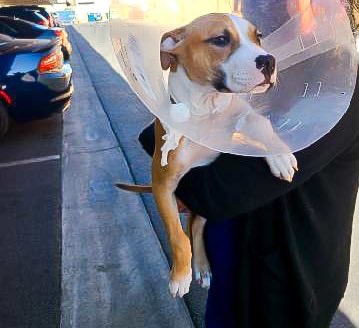 Nala's surgery at Las Vegas Veterinary Specialty Center went great, and she is now in her foster home. She will need several weeks of rest and recovery so she can continue to heal.
At this time, she is not available for adoption.
Thank you all for your love and support!
Update on Nala!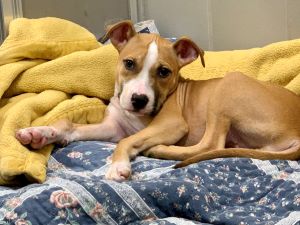 Nala is headed to the Las Vegas Veterinary Specialty Center this afternoon for her surgery, and then she will go into a loving foster home.
We are grateful that so many of you are rooting for her.
We'd like to say a huge thank you to everyone who donated to her care. Because of you, she now has a chance at love and stability in a forever home.
Nala is a testament to how resilient and forgiving dogs are. We will keep you all updated on her progress.
At this time, she is not available for adoption.
You can read more about Nala and donate below.
Please Help Save Nala's Leg
Last night, three-month-old puppy Nala was found abandoned and abused next to a trash can in a Las Vegas parking lot. Neglected, injured, and thrown out like trash – poor Nala had no idea why this was happening to her.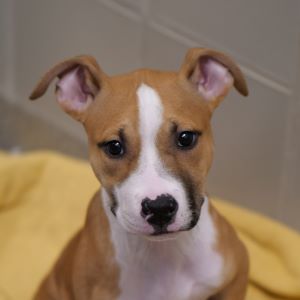 Thankfully, a Good Samaritan found Nala and brought her to The Animal Foundation. Our veterinary services team quickly checked her over, gave her medication to ease her pain, and performed X-rays. Nala has a previously healed rib fracture and toe fracture. Her left front elbow is currently broken and needs immediate medical attention. Because her injuries are in different stages of healing, this innocent puppy has likely been repeatedly harmed in her short life.
Our team believes that Nala's injuries were likely intentional and have reported her case to Animal Control for further investigation.
Nala needs to go to a specialist for expensive surgery to save her leg. In her short three months, little Nala has felt far too much pain. Your donation can ensure that Nala gets the medical care she needs and the second chance she deserves for a pain-free life full of love and attention.
We established our CARE Fund for animals who need special care in extreme circumstances. 100% of all donations go directly to medical care for animals like Nala who desperately need us. Become a CAREgiver for Nala by donating below.