The Path to Become a Certified Good Girl or Boy
The Path to Become a Certified Good Girl or Boy
Becoming a Certified Good Boy or Girl: A Path to Canine Excellence at The Animal Foundation
Here at The Animal Foundation, we believe that every dog deserves a chance to shine. That's why we're excited to introduce you to our Certified Good Girls and Boys Program, a unique initiative that helps shelter dogs prepare for a brighter future. Modeled after the renowned American Kennel Club's Canine Good Citizen (CGC) program, our own version is tailored to the needs of our shelter dogs, setting them on the path to becoming true canine ambassadors.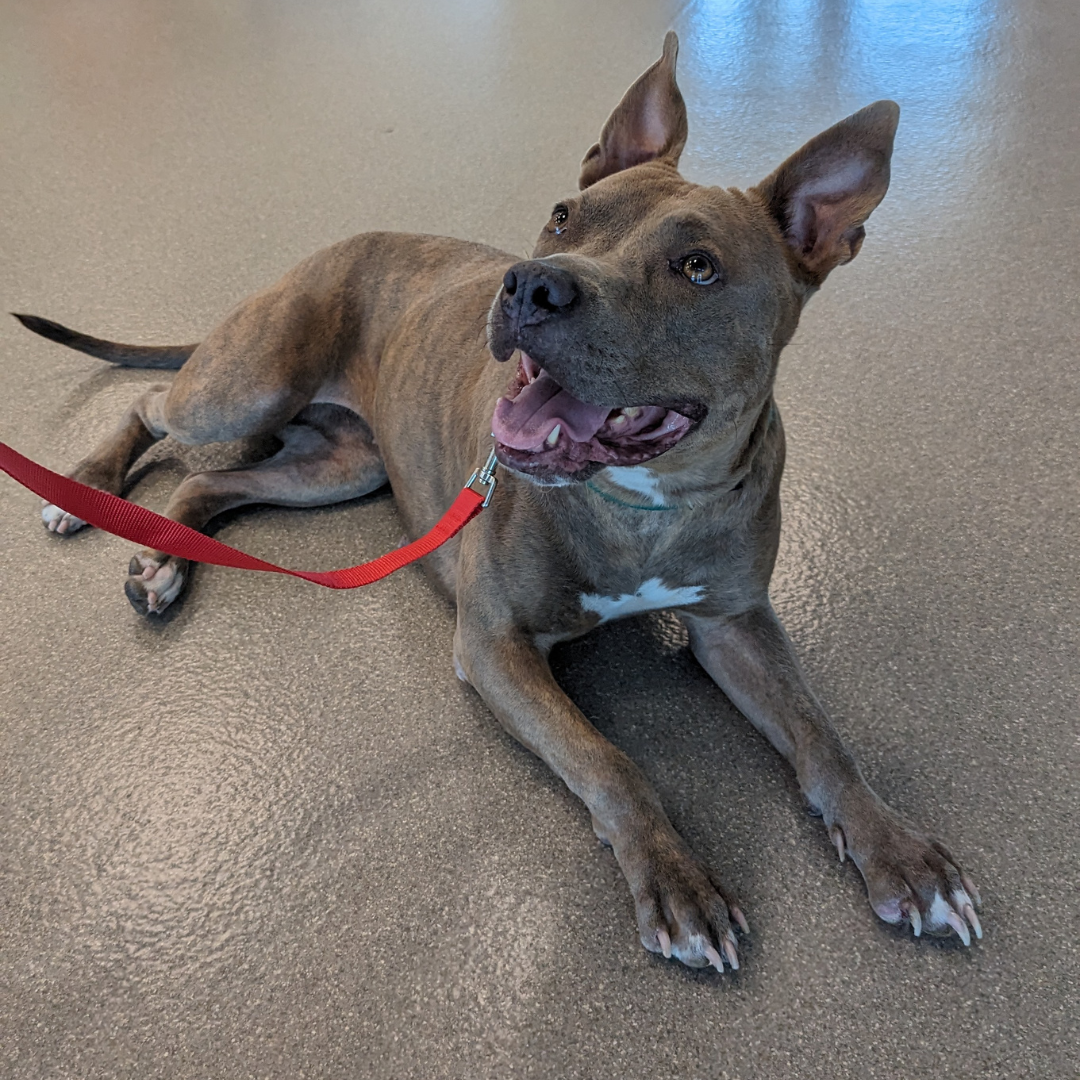 The Canine Good Citizen Program: An Emblem of Responsible Ownership and Manners
The American Kennel Club's Canine Good Citizen program is celebrated worldwide for promoting responsible dog ownership and cultivating good manners in our furry friends. It's a set of ten skills that showcase a dog's social and behavioral abilities, reflecting their readiness to be well-behaved members of a family and the community.
However, for shelter dogs, a roadblock often arises when it comes to taking the CGC test: the requirement for an owner's participation. This leaves many wonderful shelter dogs unable to demonstrate their potential!
Introducing the Certified Good Girls and Boys Program
This led us to develop the Certified Good Girls and Boys Program, a modified version of the CGC test tailored to the shelter environment. The program evaluates dogs based on their individual merits, enabling them to showcase their skills and qualities even without a permanent owner.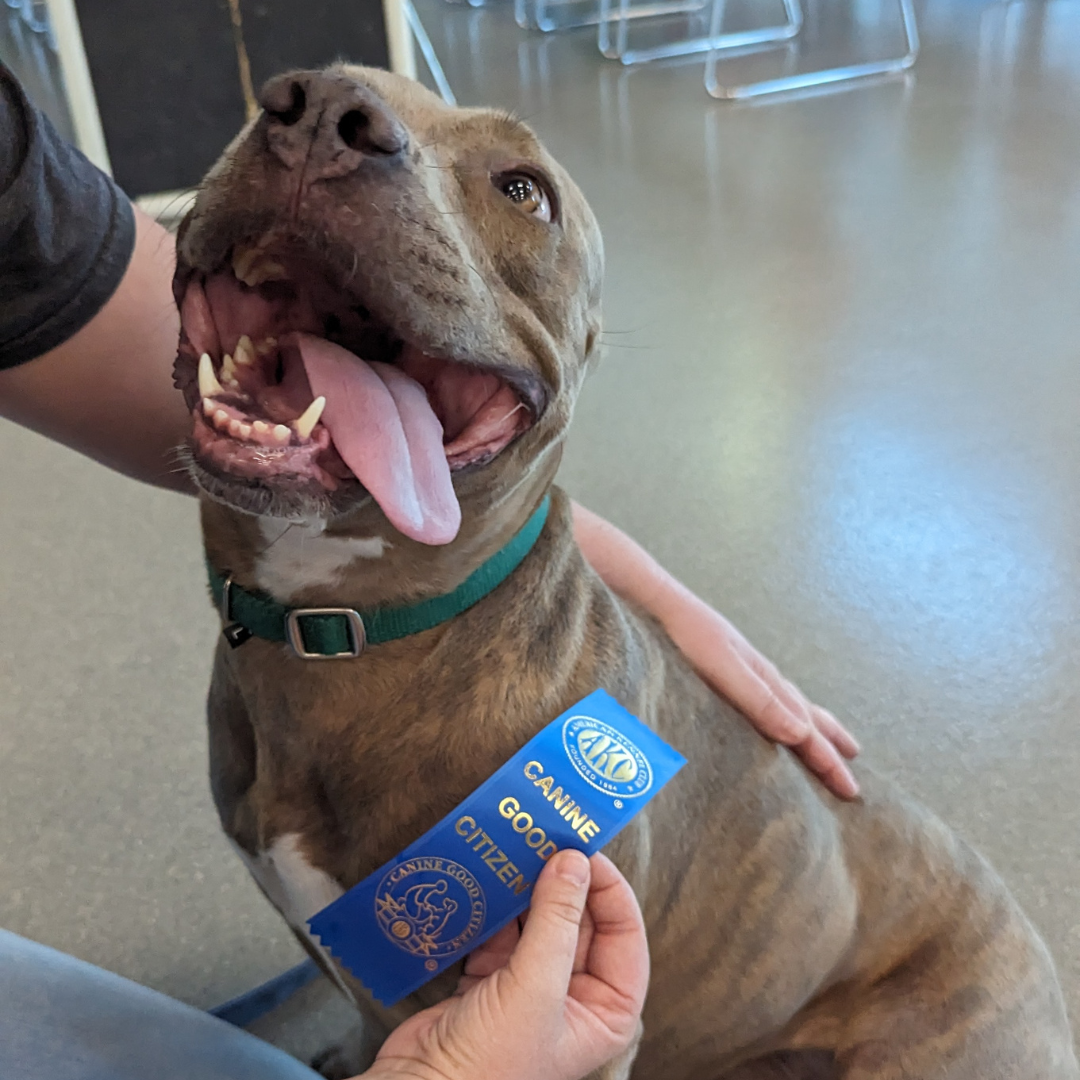 Ten Steps to Certified Goodness
Our Certified Good Girls and Boys Program consists of ten steps, each designed to showcase a specific aspect of a dog's behavior and temperament. Here's a snapshot of what our dogs need to master to earn their Certified Good status:
Accepting a Friendly Stranger: Dogs show they can remain calm and friendly when meeting new people.
Sitting Politely for Petting: Dogs demonstrate they can receive affection in a respectful manner.
Appearance and Grooming: Dogs showcase their tolerance for being handled, groomed, and examined.
Out for a Walk: Dogs are tested on walking on a leash, turning, and stopping on command.
Walking Through a Crowd: Dogs prove they can navigate through a crowd without jumping or being distracted.
Sit and Down on Cue/Staying in Place: Dogs show they can follow commands to sit and lie down, while also staying in place when required.
Coming When Called: Dogs display their responsiveness by returning to their handler when called.
Reaction to Another Dog: Dogs demonstrate proper behavior when meeting other dogs.
Reaction to Distractions: Dogs maintain composure when faced with various distractions.
Supervised Separation: Dogs remain calm and composed when their handler briefly leaves their sight.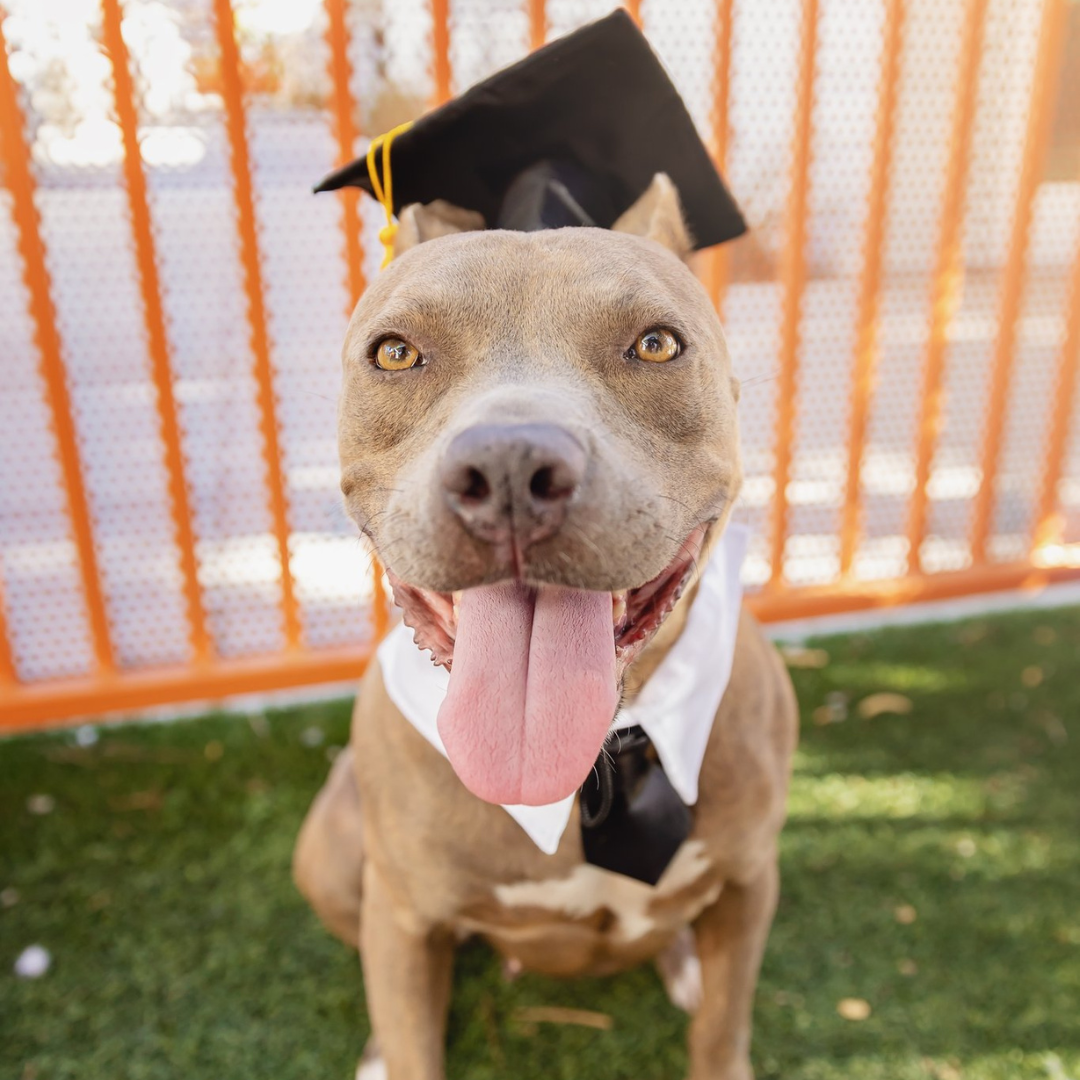 Paving the Way for a Bright Future
The Certified Good Girls and Boys Program at The Animal Foundation isn't just about preparing shelter dogs for adoption; it's about helping them become outstanding companions for life. And here's the best part: when a shelter dog graduates from our program and finds their forever home, we're waiving the fees for them to take the official Canine Good Citizen Test! It's our way of ensuring that these deserving dogs get every opportunity to excel.
By supporting our Certified Good Girls and Boys, you're not just opening your heart to a shelter dog—you're opening the door to a world of possibilities. Help us make a difference by adopting one of our remarkable graduates or spreading the word about this incredible program.