Over 80 Turtles Rescued from Illegal Sale Now Ready for Better Lives
Over 80 Turtles Rescued from Illegal Sale Now Ready for Better Lives
Over 80 Turtles Rescued from Illegal Sale Now Ready for Better Lives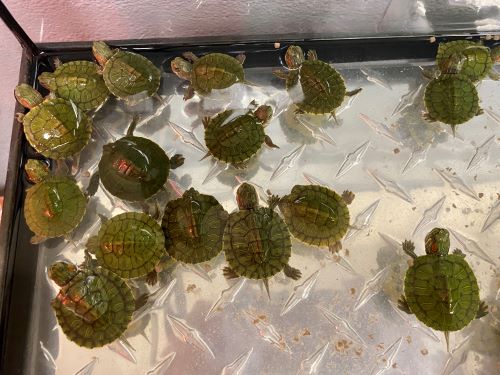 These poor red-eared sliders were stuffed into suitcases for storage when they weren't on display for tourists.
Thankfully, the Las Vegas Metro Police busted the illegal turtle selling ring, and these little slowpokes were brought to The Animal Foundation.
If you've ever thought about adopting a turtle, now is the time. But red-eared sliders are a long-term commitment. It's illegal to release them into the wild because they're an invasive species.
If you get one of these quarter-sized babies, they will grow to be a foot in diameter and will eventually need a giant tank or backyard pond and a lot of constant care.
Interested in adopting one? View adoptable turtles on our website HERE and then visit our adoption center today!