Our "Hare"-Raising Situation
Our "Hare"-Raising Situation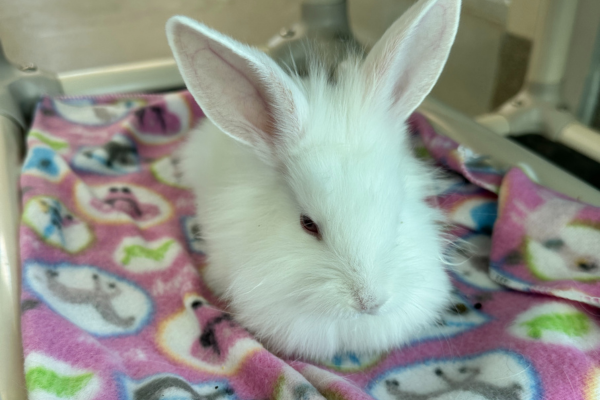 We've found ourselves in a bit of a "hare"-raising situation at The Animal Foundation.

We currently have 69 bunnies onsite, and we're expecting more than 100 additional bunnies in the coming weeks.

In early June, Animal Protective Services began bringing in large groups of bunnies. These bunnies were being abandoned at The Clark County Wetlands Park here in Las Vegas, and it was discovered the source was an individual with hundreds more bunnies in their home. Animal Protective Services brought us the initial group of bunnies, and has arranged to bring more to us every week.

How can you help?
While some of these bunnies are still too small to be adopted, we still have plenty of small mammals that you can adopt to free up space! You can view available small mammals here:
If you are able to donate any supplies from our Amazon wishlist, it would help us with enrichment for the bunnies in our care. You can find our wishlist here:
You can volunteer! If you are able to help us with bunny enrichment, you can sign up to be a volunteer on our website here: