How to Train a Puppy – Crate Training
How to Train a Puppy – Crate Training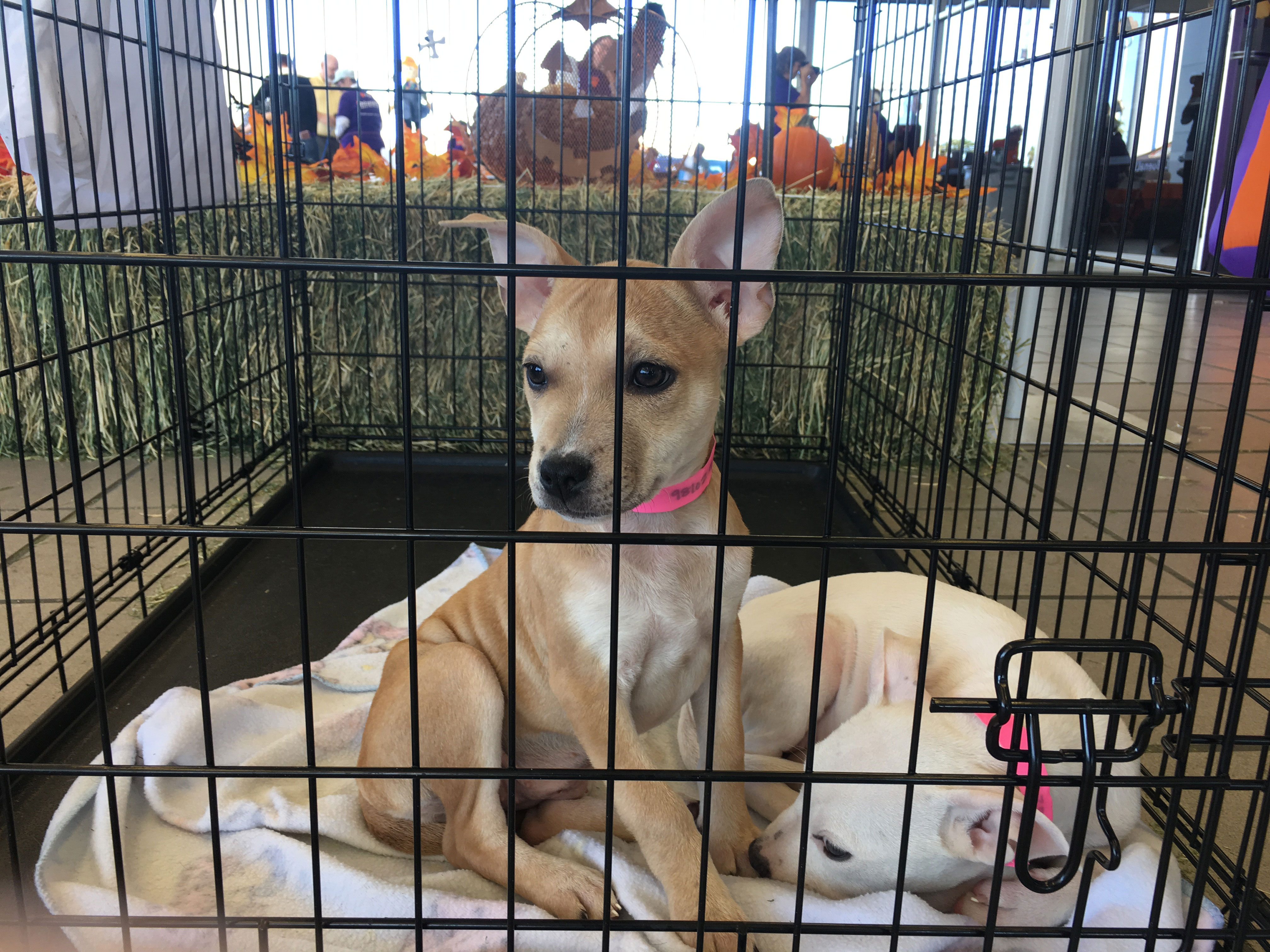 Here at The Animal Foundation in Las Vegas, we highly recommend using a crate when learning how to train your puppy. Crates are a helpful training aid to assist with teaching your puppy good behavior.
A crate can help with:
House-training: helps puppies learn to keep their home clean
Chew Training: Stops your puppy from chewing anything except designated toys.
Relaxation: Encourages your puppy to settle down when he's alone.
Kenneling and Separation Anxiety: Provides a safe place for your puppy to stay while you are away or when traveling.
Getting Started
Purchase a crate that is large enough for your puppy. He should be able to stand up, lie down and turn around. Anything larger can give him the temptation to use his extra space as a toilet. Once you have found the perfect fit, allow your puppy to get used to the crate. Do not just lock him inside and hope for the best. This can cause trauma and make crate training scary for puppies. You want to help him understand that his crate is a comfortable, safe place.
Phase 1: The First Day
Create a game to get your puppy to go inside his crate. Toss little treats inside and praise your puppy when he goes in to retrieve them. Once your puppy is comfortable going inside the crate, practice closing the door for a few seconds. Pass treats through the openings to help alleviate any stress. Then, open the door and praise him for his good behavior. Repeat this exercise a few seconds at a time until you can reach 10 seconds.
Phase 2: The Next Few Days
Repeat the closing door exercise from day one. If your puppy is still doing well, you can introduce a puppy KONG to him. Make sure it is already stuffed with treats before starting this training session. Place the KONG in the crate and close the door behind your puppy as he goes in to eat it. Leave the room and allow your puppy to stay inside for five minutes. When you come back in to let him out, do not make a scene. You are trying to help him learn this new routine.
Repeat this five-minute exercise multiple times in the next few days using a chew bone instead of a KONG. Now is the time you will start allowing your puppy to stay crated for longer periods of time. Vary your time out of the room from one to 20 minutes. Ignore your puppy if he whines or barks. Always try to wait until he is quiet for a few seconds before opening the door. This will help him understand what good behavior is.
Phase 3: Leaving the House
Phase three is the biggest challenge of them all. Leave your puppy in his crate with a stuffed KONG and walk out of the house. Do a simple chore like grabbing the mail or watering a plant. Then, go back in the house and let him out. Continue this new step in learning how to train your puppy and gradually extend the duration you are out of the house. Begin with one to five minutes and then move on to 10, 15 or 30 minutes.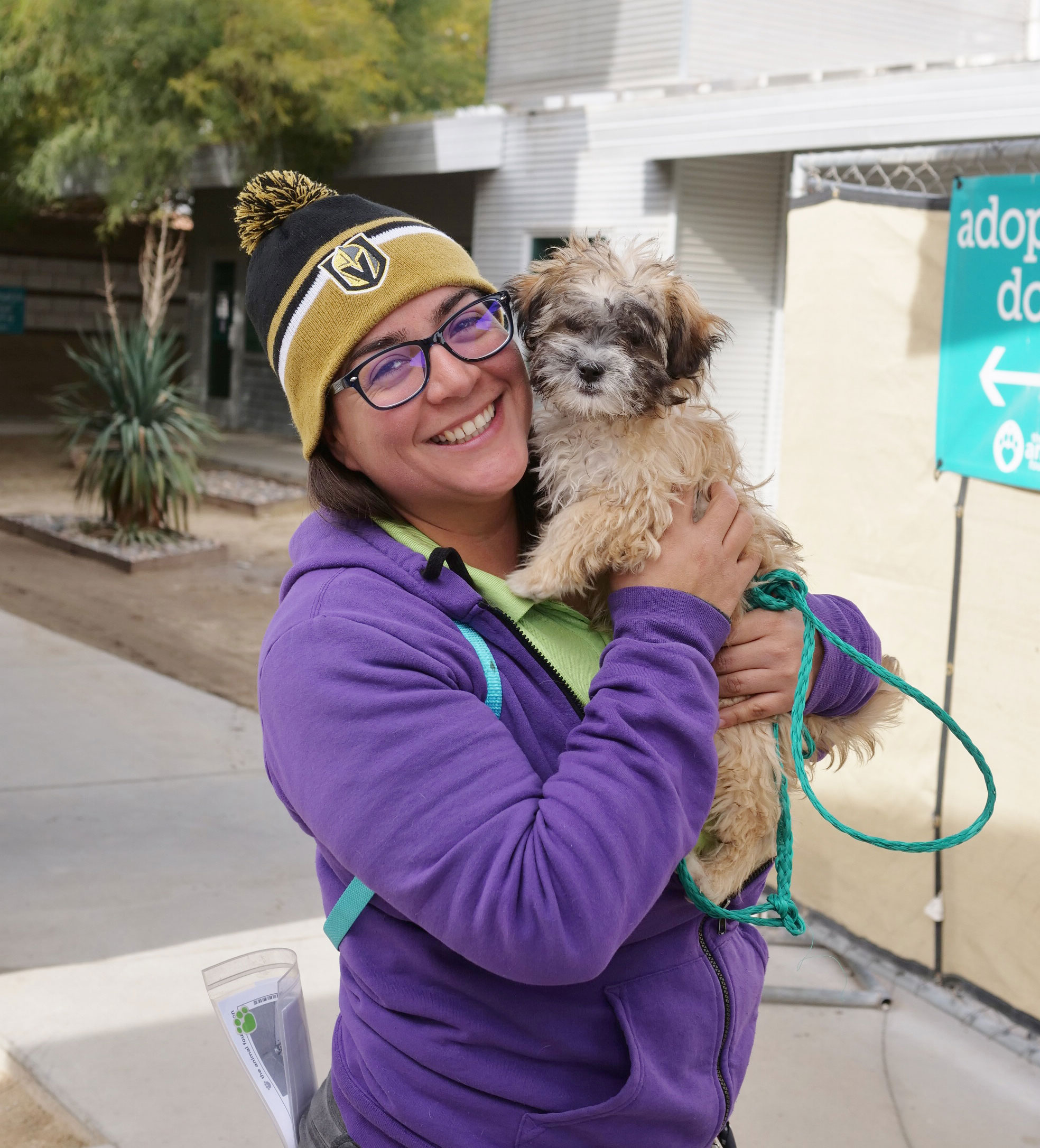 Vary the times you are gone during this last stretch of training. Every dog learns differently. The goal of crate training, as we mentioned above, is to create a safe place your puppy will love. Follow these tips and work at your puppy's pace. Some dogs may need a longer adjustment period. Others may love their crate right away. Make sure to be patient and take the time your dog needs.
If you are ready to add a new member to your family, stop by The Animal Foundation. We are located at 655 N. Mojave RD, LV, NV 89101. Adoptions is open 11A – 7P every day. We also have our offsite adoption location at PetSmart in Henderson. You can view all of our adoptable animals on our website as well by clicking here.