Earl's Surgery Was a Success!
Earl's Surgery Was a Success!
Earl's Surgery Was a Success!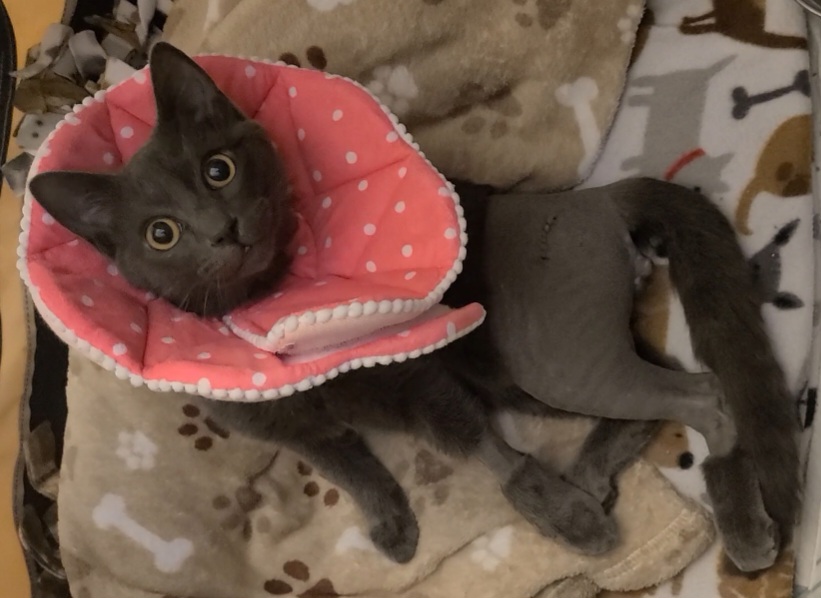 Thanks to you, Earl had his life-changing surgery and is recovering well!

Earl is recovering in his loving foster home, and his healing time will be six weeks. Not only is his foster completely in love with him, but the staff at the Las Vegas Veterinary Specialty Center loved him as well! His foster has already started physical therapy with him, and he's doing great! Despite being in recovery, Earl still gives all the kisses and snuggles.

We cannot thank you enough for helping us give Earl the pain-free life he deserves.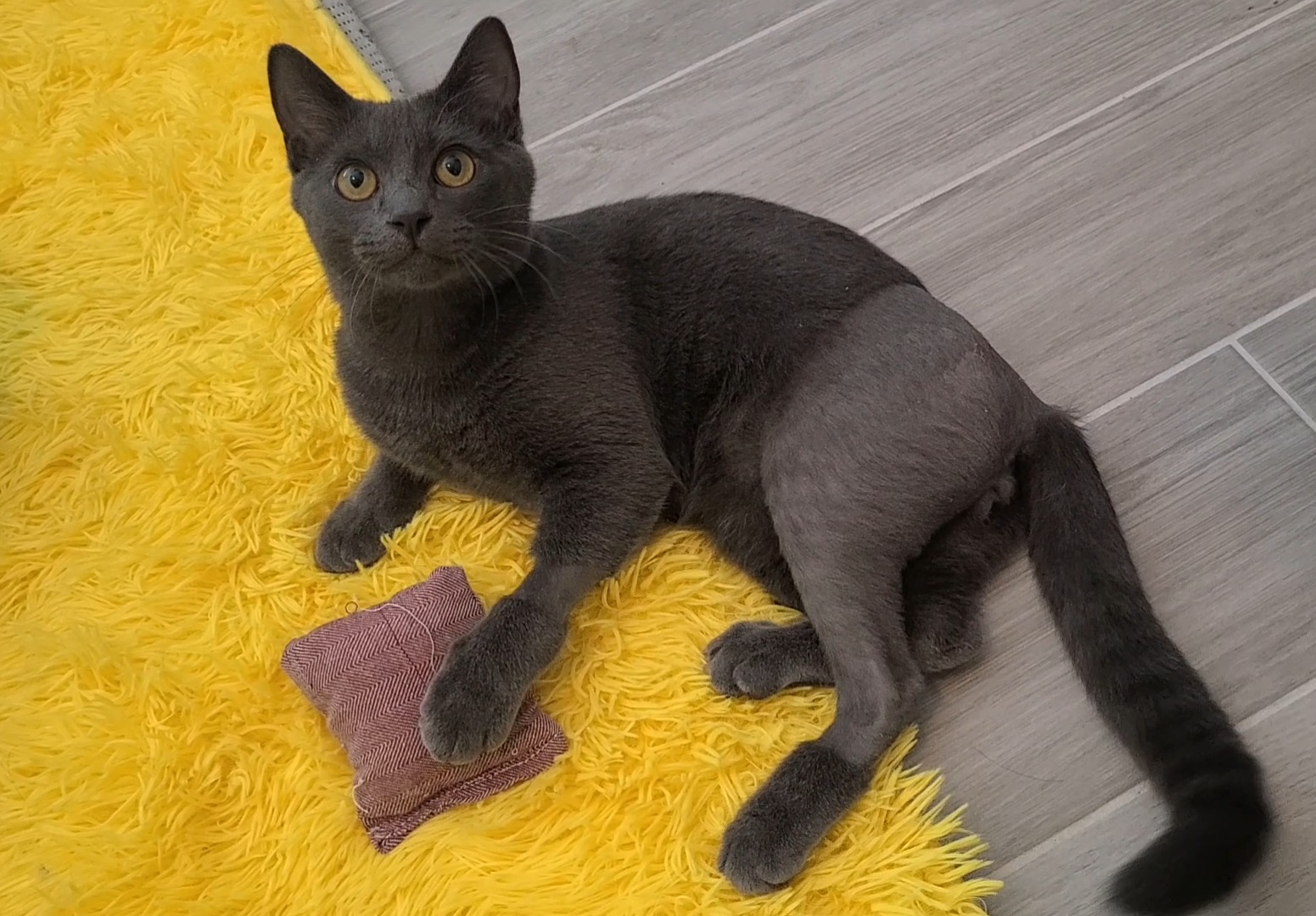 As you can see, he is healing nicely and getting stronger every day. If you want to adopt Earl, please email foster@animalfoundation.com to schedule a meet & greet!
Our Community Stepped Up to Help Earl!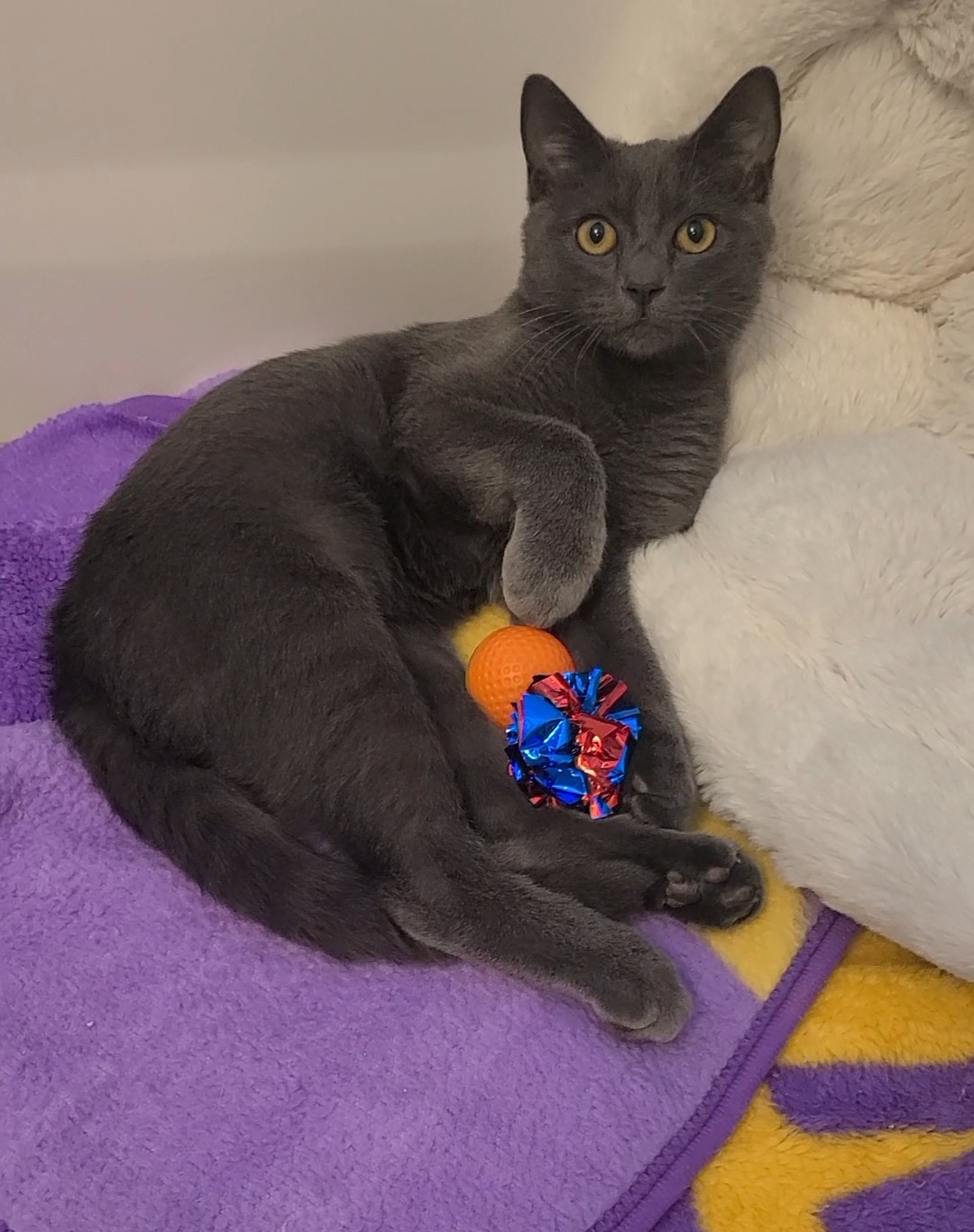 Thanks to the remarkable support from our community, we received the money Earl needs for the specialized surgery to fix his two fractured legs!
Earl is resting in a foster home currently, but he is scheduled for surgery at the Las Vegas Veterinary Surgery Center later this week. With the funds donated, Earl will get to live life like the little panther he is and have all the resources he needs to recover before heading to his forever home.
Earl will be celebrating #NationalKittenDay knowing that he has a chance to live a pain-free life, all thanks to donations from folks like you!
This Tiny Grey Panther Has Two Broken Legs
Earl was found wandering the hot streets alone and suffering, his frail body burdened by the weight of a fractured front and back leg.
If you meet Earl today, the first thing you'll notice about him is his friendly, playful personality – despite still being in severe pain.
While kittens like Earl can be resilient, he will need specialized surgery to live a happy, pain-free life. We have fallen in love with this 6-month-old gray panther, and while he might always have a limp, surgery will help him have a much better quality of life.
We are asking for donations to get Earl the surgery he so desperately needs. Your donation will help with Earl's surgery cost at a specialty center, and provide him with physical therapy while he heals in a foster home.
Will you help us show Earl what amazing things can happen when we come together for the sake of an animal? Every donation counts when it comes to giving Earl a life where he can run and play pain-free.
Please consider donating today to help us ensure Earl recovers and lives a life full of kisses, cuddles, and playtime: Donate to Earl's lifesaving care here.