Joey's Amputation Surgery Was a Success
Joey's Amputation Surgery Was a Success
Joey's Surgery Was a Success
Joey successfully had his broken leg amputated, and he is now recovering with a transfer partner.
Joey Needs to Have His Broken Leg Amputated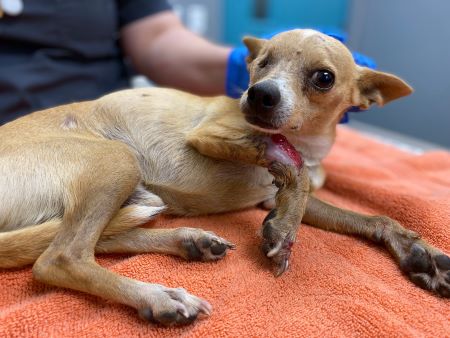 Joey came to us scared and in pain with a fractured bone in his right front leg. He may have been hit by a car.
This one-eyed cutie was found on the streets by a kind citizen who brought him to The Animal Foundation.
At just 8 pounds, he needed our help immediately. Except for his worried eye, Joey could barely move. His broken bone was poking through his skin. He was weak and in shock.
Our veterinary team quickly treated Joey's pain to make him comfortable, and they performed x-rays to make sure there were no other broken bones or ruptured organs.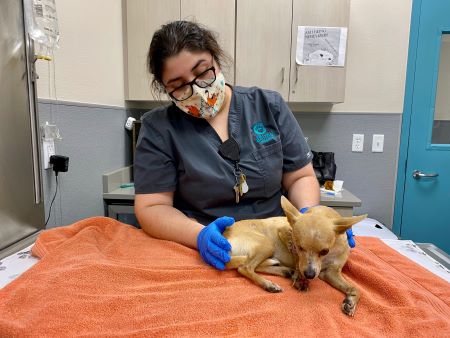 Joey is currently at one of our surgical partners for emergency surgery to amputate his leg.
Here at The Animal Foundation, we take in every animal who comes to us in need, no matter how sick or injured. We are committed to providing the urgent care that Joey needs to heal.
We're able to provide medical care to seriously injured animals who walk through our doors thanks to your generous donations.