Ruth's Eye Surgery Was a Success
Ruth's Eye Surgery Was a Success
Ruth's Eye Surgery Was a Success!
Great news on this Friday!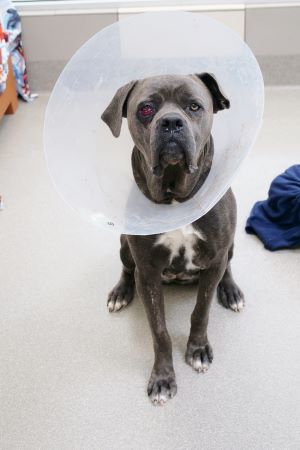 Ruth had surgery on her cherry eye, and the procedure was a success.
She will need time to recover and heal, but she's now available for adoption.
Have an amazing life, sweet girl.
Help Heal Ruth's Eye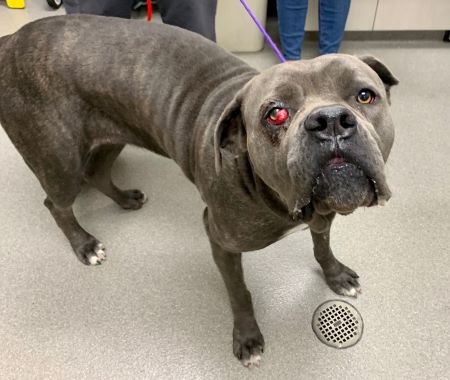 Ruth came to The Animal Foundation with severe cherry eye.
Usually cherry eye is not a big concern, but Ruth's is an extreme case. Her eye is irritated, and she's constantly rubbing it, causing it to bleed.
She's still young – only a year and a half old. And it breaks our hearts to see her this way.
Though she's in pain and uncomfortable, Ruth immediately charmed us. She is a gentle giant and still very sweet.
Our veterinary team is giving her medication to manage her pain. But if Ruth keeps rubbing her eye, it could lead to scarring or an open sore on her cornea.
We are preparing Ruth to go to a specialist today for corrective eye surgery.
You can donate below to help heal Ruth's eye.