Become a Best in Show Foster
Become a Best in Show Foster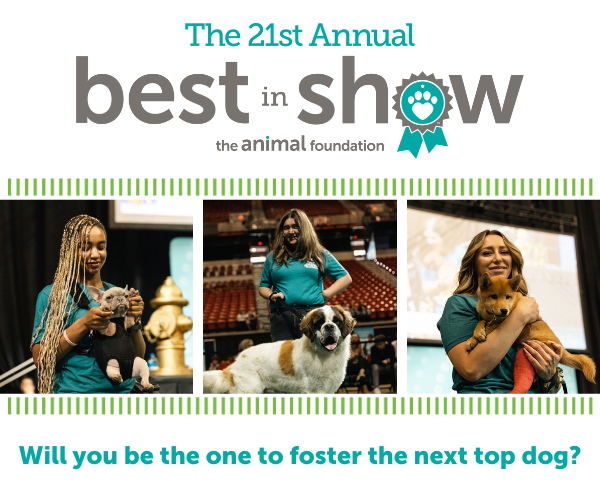 Become a Best in Show Foster
Do you need to get your puppy fix, but can't commit to adopting? Let's make a deal.
You can foster one of Las Vegas' best pups until they're ready to be adopted at our biggest fundraiser of the year! Best in Show will take place April 7, 2024.
Best in Show is Las Vegas' premier dog show and silent auction benefiting the Valley's lost and abandoned animals. More than 20 shelter dogs from The Animal Foundation will strut their stuff on the red carpet and compete to be named top dog. Only one dog will be crowned "Best in Show," but all the cuddly canine participants will be available for adoption during the event.
Our Best in Show foster application will be available in November 2023!
The Requirements:
You must be at least 18 years of age
You must be available to bring your foster dog to grooming, training, and veterinarian appointments at the shelter
You are required to bring your foster dog to Best in Show on April 7, 2024
What You Get:
Everything you need to care for your foster dog
A spot at our VIP table during Best in Show, which includes brunch
The opportunity to be the one to handle your dog during Best in Show
$250 off your dog's adoption if you decide to bid on your dog at Best in Show
A starter kit for your foster dog, including treats, toys, and more!
An entry into our Best in Show foster raffle
The love of a shelter dog -- does it get better than that?