Events and Promotions
Events and Promotions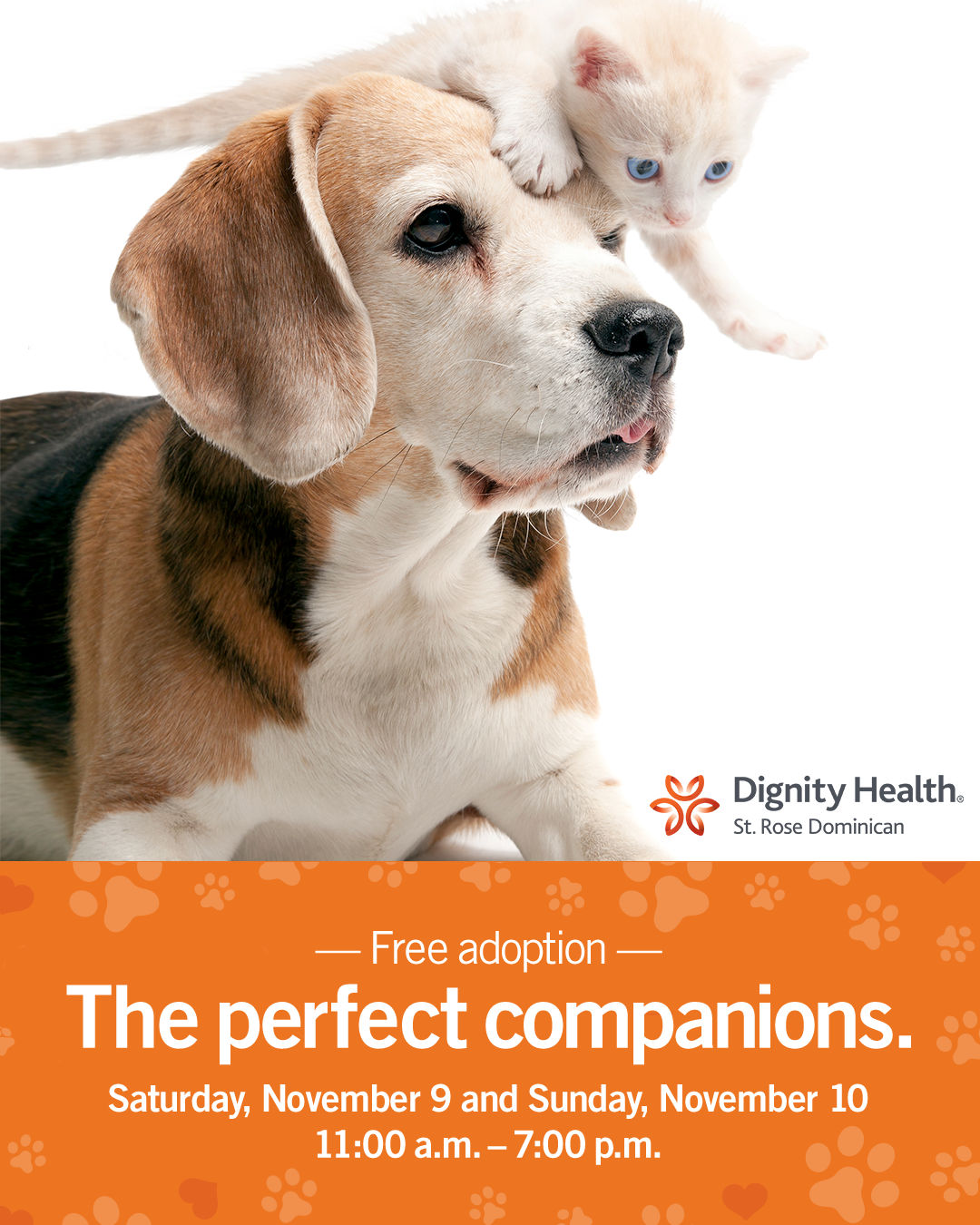 Free Pet Adoption Weekend Sponsored by Dignity Health
November 9, 2019 - November 10, 2019 | 11:00 am to 7:00 pm
Dignity Health believes in the power of kindness, connection and companionship to improve health, and the same can be said about our connection to our pets. A recent survey from Dignity Health uncovered just how beneficial our four-legged friends can be. The survey found that our pets are boosting our mood, improving our physical and mental health, and helping us better connect in our personal relationships. That's why Dignity Health will be covering adoptions for Las Vegas residents all weekend long.

Location 1: The Animal Foundation Main Campus
655 North Mojave Road, Las Vegas, NV 89101
Adoption Hours: 11 am – 7 pm PT

Location 2: The Animal Foundation, PetSmart Charities Everyday Adoption Center
286 W. Lake Mead Parkway, Henderson, NV 89015
Adoption Hours: 11 am – 7 pm PT
Visit https://animalfoundation.com/adopt-a-pet/adoption-search to search for adoptable shelter pets.