Events and Promotions
Events and Promotions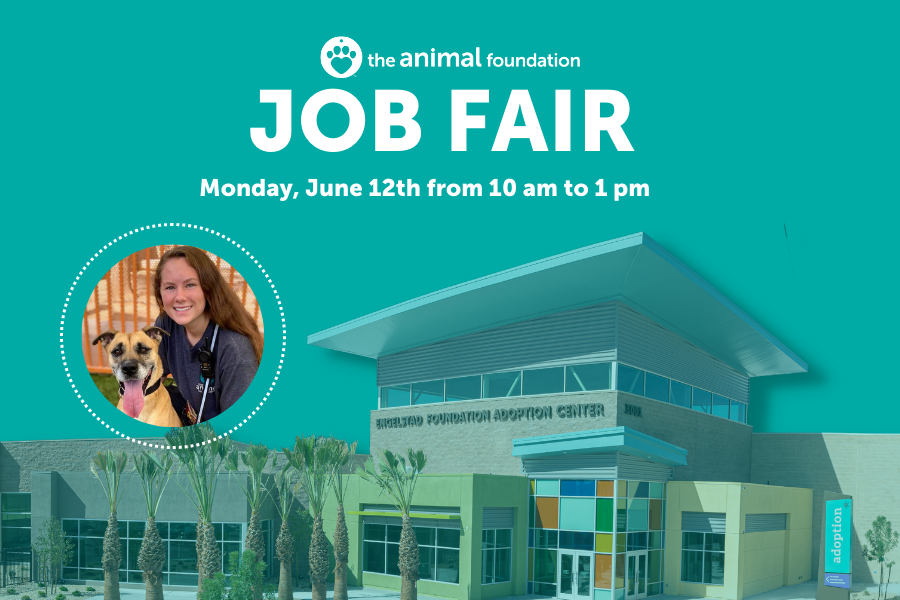 The Animal Foundation Job Fair
June 12, 2023 | 10:00 am - 1:00 pm
We're hosting a job fair on Monday, June 12, 2023, in the Community Center from 10 am to 1 pm!
Please apply online at https://bit.ly/32envvL ahead of time for positions you are interested in. We've got some cool opportunities for adoption counselors, animal welfare associates, veterinary associates and technicians, maintenance technicians, and more!
Although we cannot guarantee onsite interviews for all attendees, priority will be given to those who apply before the event.
Our address is 655 N. Mojave Rd. Las Vegas, NV. 89101. The event takes place in our Adoptions Building, enter through the main lobby doors and turn right towards the Community Center.