Events and Promotions
Events and Promotions

The 20th Annual Best in Show
April 30, 2023 | 12:00 am - 11:59 pm
Thomas & Mack Center at UNLV
Sunday, April 30 | 11:00 am
Join us for Las Vegas' premier dog show and silent auction benefiting the Valley's lost and abandoned animals. Twenty-eight shelter dogs from The Animal Foundation will strut their stuff on the red carpet and compete to be named top dog. Only one dog will be crowned "Best in Show," but all the cuddly canine participants will be available for adoption during the event.
All proceeds will benefit the many lifesaving programs at The Animal Foundation.
10:00 am | VIP Brunch
11:15 am | General Admission Doors Open
11:45 am | 20th Annual Best in Show Begins
General Admission Tickets
Tickets are just $5 - children five and under are free!
You don't need a ticket to bid on auction items or to bid on a chance to adopt one of the Best in Show dogs, but a ticket does provide access to watch the show in person from the stands at Thomas & Mack Center or virtually from the comfort of your home. Purchase your ticket today to ensure you can see all the animals strut their stuff on the red carpet on Sunday, April 30, to compete for the title of Best in Show...and your heart!
Co-Hosted by FOX5 Anchor John Huck and Radio Host Chet Buchanan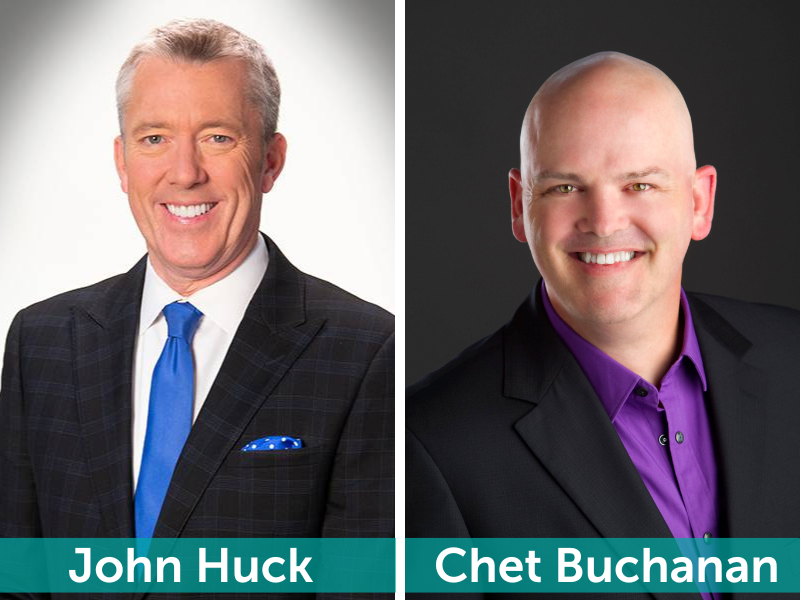 Meet our Judges:

Meet our Auctioneer: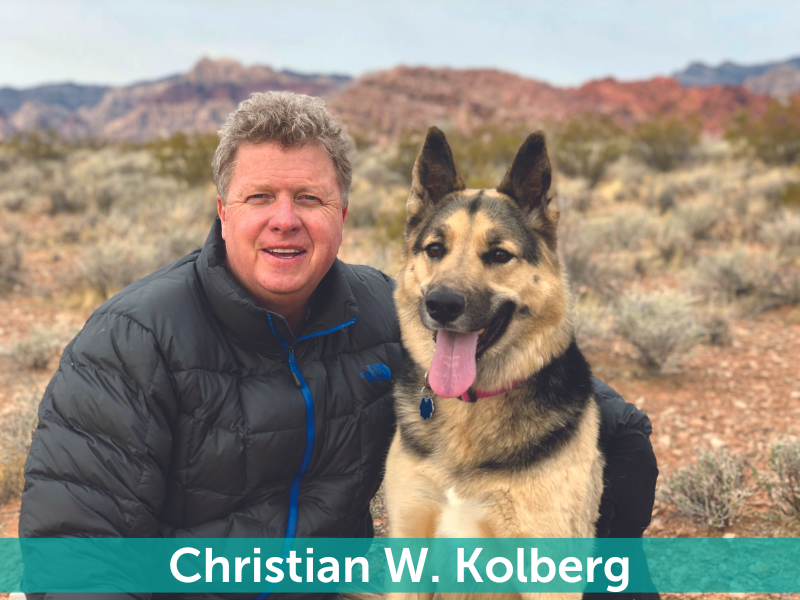 Meet our Celebrity Dog Walkers:

View a recap of last year's Best in Show
Donate
Want to show your support but can't make it to the show? Give a gift to help sustain our many lifesaving programs.
Become a Sponsor
Help support our animals and our lifesaving programs by becoming a Best in Show sponsor!
Sponsorship Tickets Available Now
How the Event Works
Silent Auction
If you have questions about the bidding process, please email bestinshow@animalfoundation.com
You don't need a Best in Show ticket to bid on silent auction items! Whether you're able to attend the event in person, virtually, or not at all, you won't want to miss out on the amazing auction items at this year's Best in Show.
Oh, the places you'll go:

Not only will you be able to adopt a new best friend to make memories with at Best in Show, you can also bid on amazing vacation packages! Get ready to bid on a variety of once-in-a-lifetime travel packages, including:
A luxury cruise sailing through America's last frontier: Alaska
A royal Chateaux & Champagne adventure in France
A relaxing, tropical trip in Costa Rica
An escape to tropical Key West
A beautiful sightseeing trip through Spain
An adventure of fire and ice in Iceland
A 9-day Greek island odyssey
A beautiful trip through Rome, Florence, and Tuscany
All bidding will take place online. The auction will end at the conclusion of the show on Sunday, April 30. And the best part is, all proceeds go directly to The Animal Foundation's lifesaving programs to help homeless animals in our community.
Meet the Best in Show Contestants
The dogs below will compete for the Title of Best in Show during the event on Sunday, April 30! Except for the puppies -- all puppies are winners because they're just too doggone cute! And ALL of the below dogs will be available for adoption!
Bidding for a chance to adopt one of the dogs will be live a week before the show opens, and will continue until the conclusion of Best in Show on Sunday, April 30.
Photo Credit: Bark Gallery
Meet the 28 Best in Show Contestants and watch their videos here!
Small Dog Group
Juni | Pitbull Mix | 1 Year
I was found abandoned and wandering in the shelter parking lot by a staff member, and they loved me so much that they signed me up to compete for Best in Show! In some languages, the name Juni means lovable, which my favorite people tell me I am. I get along with all kinds of people, and since I'm only 33 pounds, I'll fit perfectly into any family. All I need are good ear scratches, some toys, and a family to love me!
Percy | Pug | 4 Years
With my squishy, round face and endearing wrinkles, you can't help but smile when you see me. I'm a cuddle bug with big, bulging eyes, the most handsome face, and a loving and silly personality. I love other animals and have never met a stranger I didn't like! I will curl up next to you, all 17 lbs of me, hopefully resting my head on your knee, and snoozing while you binge your favorite guilty pleasure TV show. Don't mind the snoring and funny noises I make. They're a cross between a squeaky toy and Gizmo from the movie Gremlins.
Linguine | Golden Retreiver Mix | 1 Year
I'm an energetic, playful, and smart young boy. I already know "sit", and I am trying really hard to learn "stay" and "wait". I love my foster brother, who was the Best in Show winner of 2018! He's teaching me all the secrets so that I can try to win the title as well. I'm a 23 lb boy with a lot of energy, and I love to play with my doggy friends. I like to chase balls, but if you are not able to throw one for me, I have no problem finding one of my favorite "stuffies" and entertaining myself with it. I am also quite happy to chill out and be close to my humans when I've had enough playtime.
Murphy | Yorkshire Terrier | 3 Years
I'm a big ball of energy! I get along great with all dogs and people alike. My favorite form of exercise is playing fetch, even if it's just by throwing my toys in the air and catching them myself. I'm the most fun 9 lb boy you'll ever meet! I LOVE my toys and will collect them all in my bed and tire myself out. It's really cute to see! After playtime, I like to snuggle and will request many belly rubs, kisses included!
Bison | American Eskimo | 3 Years
Me? Fluffy and cute? Absolutely! I'm Bison, and while my name may imply I'm large enough to graze on prairie fields, I'm actually an 18 lb cutie pie that loves to walk on a leash and play with other dogs. I'm an affectionate lap lover who likes to cuddle in between my zoomie sessions. I'm working on learning a few tricks and love to get new toys when I show off my newly acquired skills. If you give me head scratches, I'll give you kisses galore in return. Won't you take me home today?
Stella | Chihuahua Mix | 10 Months
Do you have any treats? If so, I'll be your best friend! My name is Stella, and I love to snack on delicious treats all day long. To make up for my munching ways, I'm a great jogging companion who loves to follow along on my little legs and a leash. If you're not feeling like a run in the park, let's play ball instead. I'm a very social creature and would love to say hello to you. I'm great at using the doggy door and weigh about 16 lbs. Although my legs are little, it doesn't stop me from my daily zoomies. You'll be saying "Stelllllaaaaaa" as I wag my tail and greet everyone with kisses.
Medium Dog Group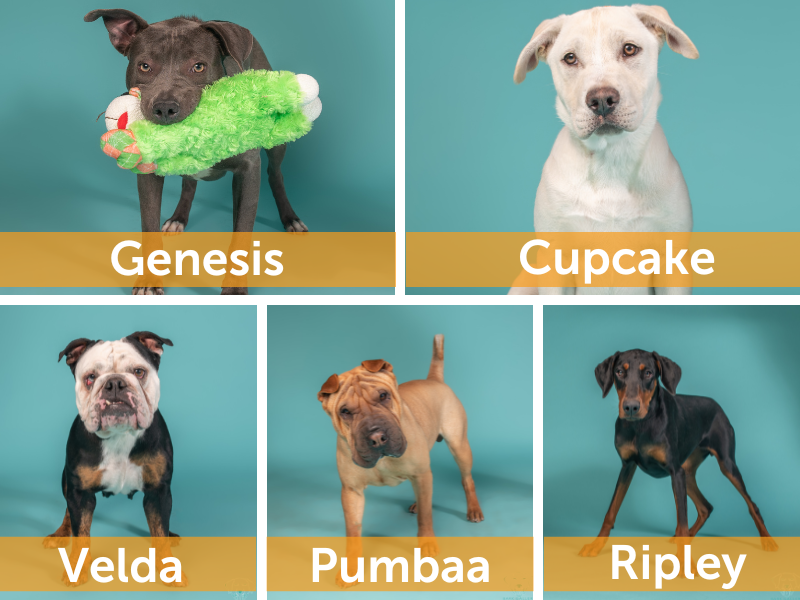 Velda | English Bulldog | 4 Years
I'm Velda, and I love to nap. A lot. It's probably my favorite thing in the world, tied with meeting you today! I get along with other dogs, cats, and even kids. I love to cuddle up with people, so be sure to save a spot on your couch just for me! If there's one thing I don't like it is the dreaded vacuum! I would almost always prefer to be napping in a sunbeam, but walks are my favorite way to exercise, I'm very good at walking on a leash. At 45 lbs, I'm the perfect sized addition for your family.
Pumbaa | Chinese Sharpei | 3 Years
With me, you'll have no worries. I'm very smart, regal, independent, and loyal. The perfect package if you're looking for a 42 lb forever friend. I have a hard time keeping my tongue in my mouth, but it's only because I'm usually having such a fun time running and playing! I play with lots of energy. I love to jump and wrestle with other pups. With my little ears and big wrinkly nose, you'll smile every time you see me! I'm a treat-motivated guy. Keep some on hand, and I'll impress you with my smarts.
Genesis | Pitbull | 1 Year
My name is Genesis and I'm affectionately known as a love bug. What can I say? I love to give kisses, lay in your lap, and play with other dogs and kids. You won't catch me without some sort of stuffy in tow. I love bathtime, especially if I can bring my stuffy lamb. I'm ready to walk on my leash whenever you'd like to go outside. I am a 40 lb crate-trained cutie and I'm obsessed with playing with my ball. As Phil Collins sang in Genesis' 1983 hit, "that's all!"
Cupcake | Labrador Retriever | 5 Months
My name is Cupcake, and I am just as sweet as my name! I'm a loveable, social, snuggly pup. I enjoy the company of humans and dogs alike. There's nothing better than belly rubs and kisses! So when you meet me, I might just plop down and you won't be able to resist my puppy eyes. I'm great with kids and very smart. I learned to sit in just a few days, I walk well on a leash, and I am housebroken. Right now, I only weigh 33 lbs, but I will grow up to be a big girl, and I'll be sure to give you all of the love and attention!
Ripley | Doberman Pinscher | 1 Year 6 Months
My name is Ripley, and I've been told my long supermodel legs are my best feature. That, and my polite leash walk. I'm a 40 lb curious canine. I love to play fetch, sit, and learn new tricks. I can't wait to join your family and take annual holiday photos together. Can't you tell that I love the camera? Take me home today and we'll have endless selfies for you to choose from during our walks and snuggles on the couch.
Large Dog Group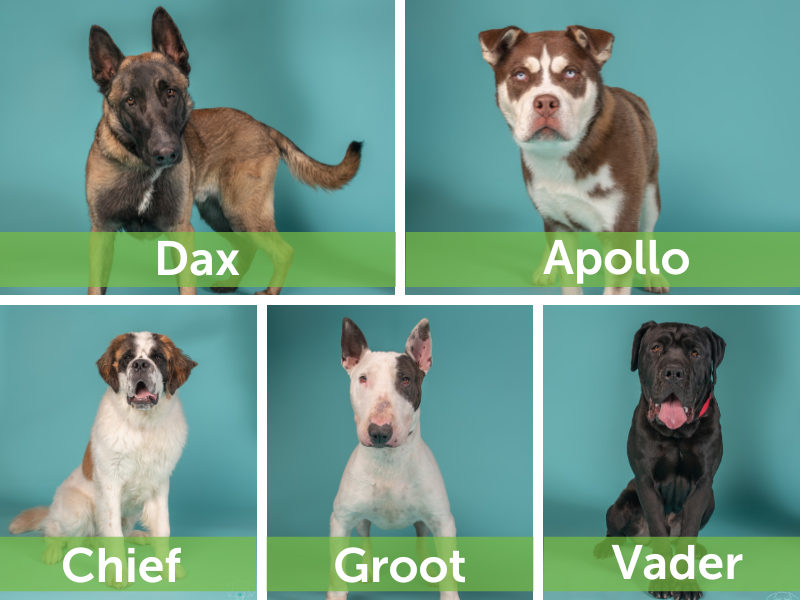 Dax | Belgian Malinois | 1 Year
I'm a clever boy who is always on the lookout! I'm curious about everything I see, but I don't react, I just observe. I'm a goofy and silly lad around my friends, but I'm also a loyal and loving 70 lb couch potato. I listen well to commands. I know sit, down, and paw. I enjoy a good belly rub while lying in your lap at the end of a long day. I get along well with other dogs and love to chase them around the yard. I can't get enough of my toys, especially balls. I will play fetch for hours and hours if you'll let me!
Apollo | Siberian Husky | 1 Year
It's no secret that windows are the eyes to the soul, and after looking into my baby blues, you'll find that I'm a puddle of cuddles that loves to lay at your feet. I love wagging my tail during belly rubs, and when I get yummy treats (Pup-Peroni please!). Just like my godly namesake, Apollo, I'll bring a plethora of sunshine and love into your life! I can't wait to learn new tricks, give you kisses, and relax all 65 lbs of me in my very own dog bed.
Chief | Saint Bernard | 2 Years
You might think my name is Chief because I'm large and in charge, but I'm really a friendly guy. I'm 83 lbs, but all I want to do is cuddle up with you like a lap dog! I know basic commands, and I love treats of all kinds. You can give me any kind of treat, but just know I can't help but drool when I'm around food. I can't help it – everything looks so good! If you adopt me, I'll make sure you're always laughing and that you never feel lonely.
Groot | Bull Terrier | 5 Years
I am Groot! It might sound like I'm saying the same phrase over and over, but if you listen closely, I really have a lot to say! Unlike my namesake, I'm the most gentle and easygoing boy in the galaxy. I walk well on leash and play nicely with other dogs. I play submissively, so I get along with just about everyone! My favorite time of day is nap time, and I can't wait to spend it with you, snuggled on the couch. At 56 lbs, I make the perfect lap dog, full of love every day of the week.
Vader | Cane Corso | 3 Years
I may look intimidating, but I'm a lover through and through. If you want to scratch my head or shake my paw, I'll always be by your side. I love to go on walks, and I've been learning some basic commands. When we become best friends, I'll even give you a big ole hug! Don't let my size fool you. I am a big love machine at 116 lbs, and at the end of the day, I just want some feet to lie on.
Variety Dog Group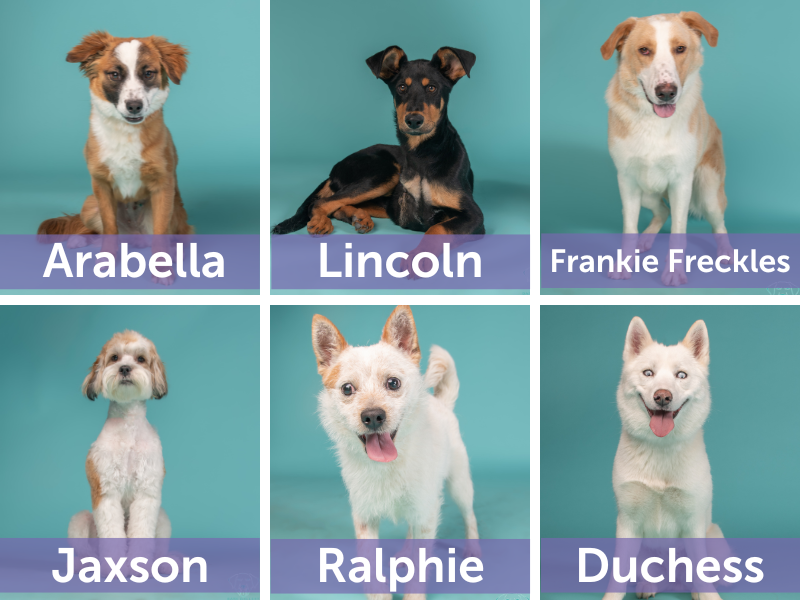 Arabella | Springer Mix | 7 Months
Hi! I'm Arabella, and just like my namesake, I'm as pretty as a flower. I'm 19 lbs of love. I like to be included in everything going on around me. I'm obsessed with snuggles and hugs. I'm housebroken and crate trained. I'm friendly with other dogs and people. You can give me any kind of treat, but I'm more motivated by making you happy. I've been working on basic commands, like sit and stay. I just need someone to finalize everything I've been learning. I'll be the best girl for you!
Lincoln | Rottweiler Mix | 4 Months
My name is Lincoln and I'm a big-time cuddler who loves to be carried around. I may only have three legs, but I won't let that slow me down. I'm already learning how to get my zoomies out as a tripod! I'm only 29 lbs right now, but that will change as I grow into the big dog I know I can be. I'm a little shy at first, but once we get to know each other, we're going to be the best of friends! After that, I'll always be by your side, in your lap, or snuggled in your arms taking a nap.
Frankie Freckles | Great Pyrenees Mix | 1 Year 2 Months
If big things come in little packages, what about big packages? With my hunky 90 lb frame, you don't have to wonder anymore! I'm a wonderful, smart, responsive, and sweet boy who only wants to make you smile. I already know how to be a good boy. I know "sit," "down," and how to walk nicely on a leash. I'm treat-motivated, so training me should be a breeze! Belly rubs are my absolute favorite, so be ready to dole them out on the regular.
Jaxson | Poodle Mix | 1 Year 8 Months
I'm Jaxon! Everyone tells me I'm like a little teddy bear because I look like one and cuddle like one too. My adorable looks will draw you in, and my silly personality will keep you around. I'm pretty smart and curious about everything going on around me. At 17 lbs, cuddle time is my favorite, but if I see a toy, it's all I can think about. I have lots of puppy energy, and I love to run and chase my toys down.
Ralphie | Terrier Mix | 1 Year 6 Months
My name is Ralphie, and I'm a big ball of love stuffed into a 12 lb package! I've been told I'm pretty smart when it comes to my recall and commands. My tail never stops wagging, and I never stop smiling. I'm just a happy, happy guy! I'm curious about everything I see, and I love to be around people. I'll come and crawl right into your lap for pets and snuggles. I'm a treat-motivated pup, so keep some treats on hand and we'll get along great!
Duchess | Alaskan Husky | 8 Months
My name is Duchess and I'm ready to spoil some lucky person or family looking for a furry companion. I'm deaf and only weigh 25 lbs, but that doesn't stop me from showing you how much I love everyone, kids and cats included. I would love to go for walks with you, and I'm always ready to play with my toys. I will impress you with my ability to sit, stay, and lay down. I'm so close to mastering potty training. My tail is wagging in anticipation. So who's ready to spoil me?
Puppy Parade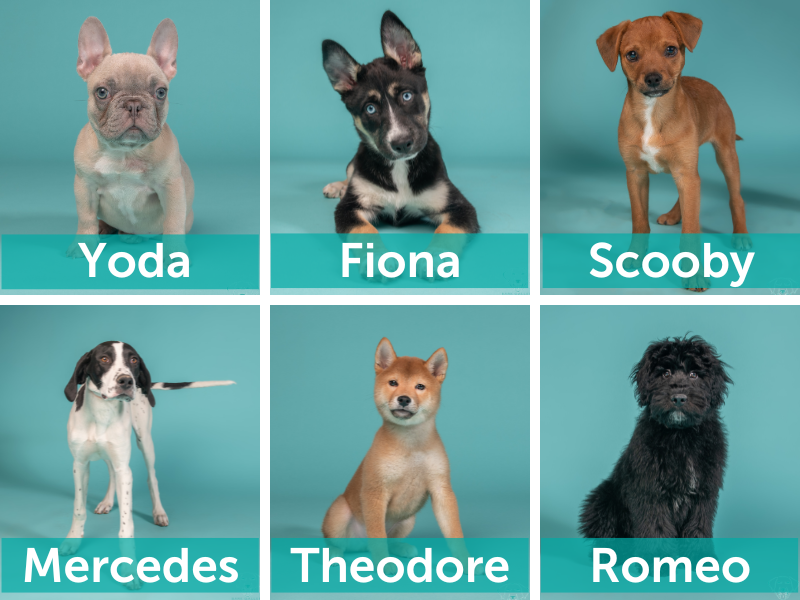 Yoda | French Bulldog | 3 Months
I'm the sweetest little nugget you'll ever meet! I'm spunky, treat-motivated, and love to give kisses! I'm a big fan of cuddling, and I hope you won't mind if I sleep on your shoulder. I only weigh 4 lbs right now, so this shouldn't be a problem! I love to play with my toys and follow you around the house. Where you go, I go. Just don't let my faultless good looks fool you. I snore like a grown man that's been working in the coal mines all day.
Fiona | Alaskan Husky | 3 Months
My name is Fiona, and I already have quite a few fans. It could be my beautiful blue eyes, or that I'm just a puppy, and I already know basic commands! My foster family thinks I'm the smartest puppy ever, but I'm just a good listener because I'll do anything for treats! I'm crate trained, housebroken, and I love my foster siblings (dogs AND humans). I'm only 9 lbs right now, but I'm hoping to grow up to be big and strong. My favorite activities are playing fetch, chewing on bones, and long, car rides. If you need a new road trip buddy, I'm your girl!
Scooby | Chiuahuah | 2 Months
I'm cute as a button, and I'm the best friend you've always wanted. I'm an intelligent, loving, and curious young pup at only 3 lbs. I love playing with my toys and running in the grass. When you call my name, I'll run over to hug you. I enjoy exploring outside and joining you on your daily walk to the mailbox. I'm working on potty training and I'll sleep in a crate or in your bed. And don't worry, I'll be on my best behavior when you leave me home alone. I'll be sure to add tons of sweetness to your life every day.
Mercedes | English Pointer | 3 Months
While my name might make you think I'm high maintenance, I'm really a simple girl. All I need is good food, long walks, and lots of chin scratches. Is that too much to ask? I'm a 31 lb pup who loves everyone I meet, and I make everyone around me laugh. I love to run and romp around, just watch my ears flop about! Don't tell anyone, but if you play fetch with me, I'll love you the most.
Theodore | Shiba Inu | 2 Months
I know big things often come in little packages, and I'm no exception! I look like a cuddly fox or teddy bear, and I will win you over with my rambunctious attitude, larger-than-life personality, and stuffed-animal-like looks. I'm an adorable 6 lb boy who is curious, playful, and spunky. I love running around to find my toys and laying down to get belly rubs. I'm being crate trained and know to go to the front door to let you know I need to go potty. I do great with the children in my foster home, and I will make a wonderful sidekick for your family!
Romeo | Standard Poodle | 3 Months
With my glorious curls and handsome face, you guessed right–my reputation as a heartbreaker is true. But don't worry! Although my name is Romeo, I'm 14 lbs of devotion to you. I'll show off my adorable face and goofy personality with how well I can sit and stay, walk on a leash, and enjoy car rides when the wind blows through my fur. I'll be sure to prove my love to you every day by wagging my tail when you come home to greet me!