Events and Promotions
Events and Promotions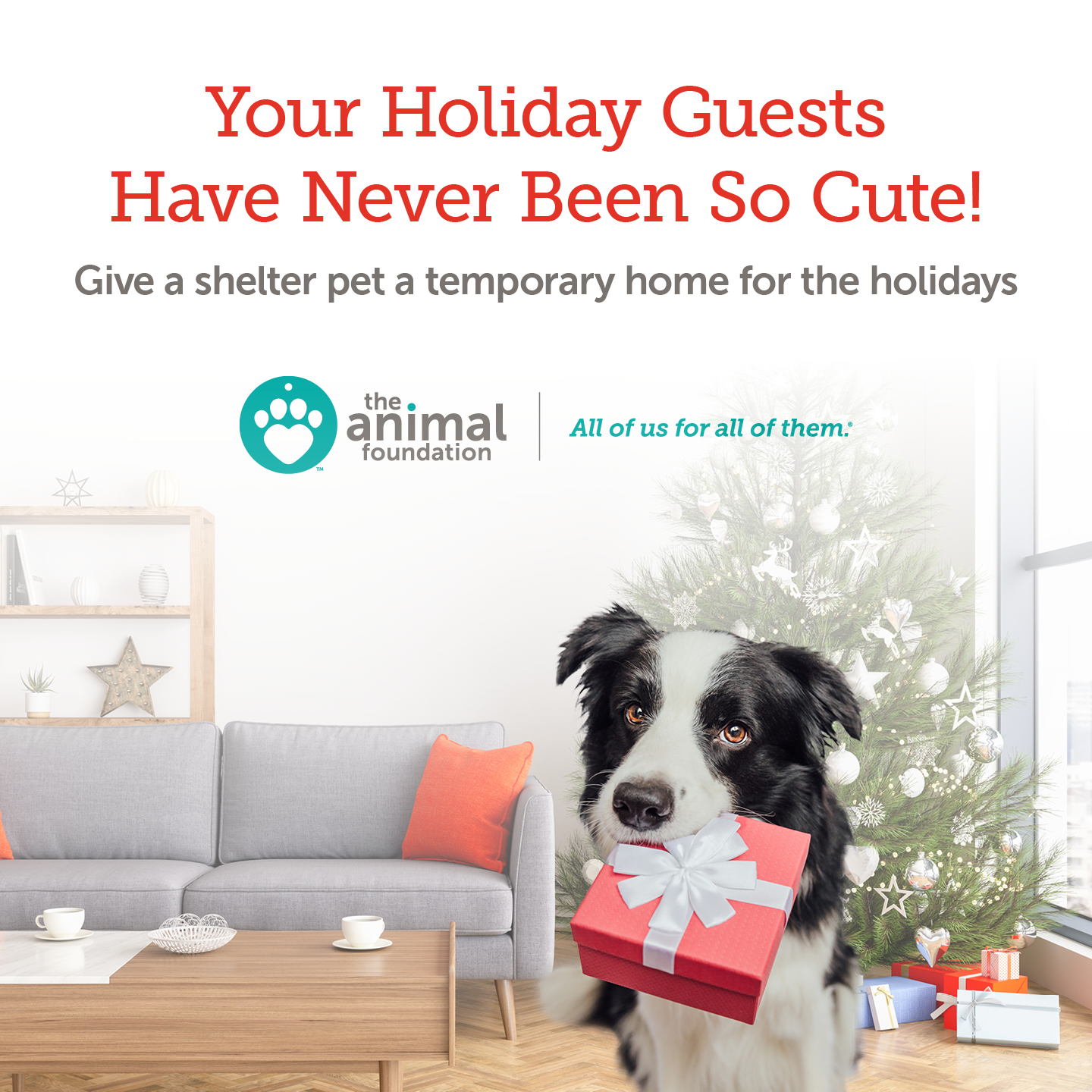 Foster for the Holidays
November 10, 2022 - December 31, 2022 | 12:05 pm to 12:05 pm
Open your home and give our wonderful animals a temporary break from the shelter, while you enjoy the gift of a furry companion this holiday season.
Here's how it works:
Complete a foster application online HERE
Check out the dogs and cats who need foster homes HERE
Email foster@animalfoundation.com with the names and ID numbers of pets you're interested in fostering.
Make an appointment with our foster team to pick up a pet.
Ideally, we'd like you to commit to fostering the pet for at least a week.
Fostering is FREE. The only requirement is that you must be 18 or older and able to provide a safe, loving, and stable environment for your foster pet. We will even provide the pet's food.
There's no place like home for the holidays. Especially if you're a shelter pet. Spending time away from the shelter gives our animals the chance to decompress and show their true personalities. They have so much love to give!