Events and Promotions
Events and Promotions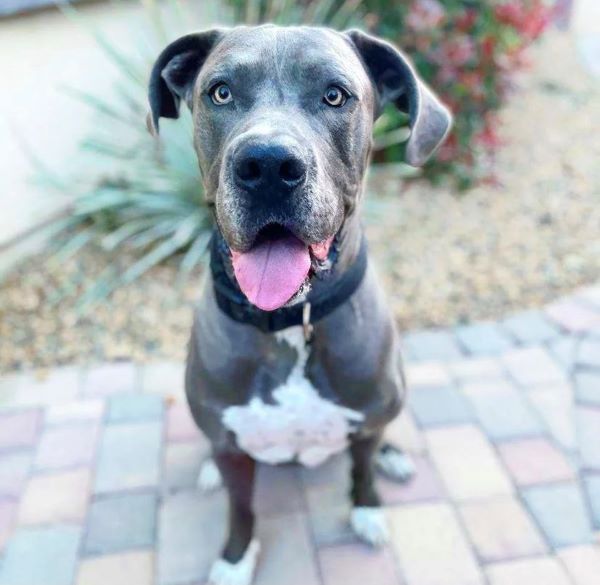 Meet and Greet with Dudley
January 15, 2022 | 11:00 am - 1:00 pm
Dudley the Great Dane was shot in the face and left on the side of the road in November 2019 near the Snow Mountain exit and U.S. 95 northeast of Las Vegas. Nevada Highway Patrol Troopers found Dudley bleeding from the mouth, and Animal Control brought him to The Animal Foundation. X-rays showed bullet fragments in his skull. He also had fractured teeth and an injured tongue. Dudley completely recovered from his ordeal, and his family would like to give back to The Animal Foundation through a meet and greet fundraiser!
WHAT: Meet and greet fundraiser for The Animal Foundation
Meet Dudley, drink coffee, win raffle prizes, and help raise money for a great cause!
Funds raised will help abused, abandoned, and homeless pets who come to The Animal Foundation.
WHEN: Saturday, January 15 | 11am - 1pm
WHERE: Battlefield Brew Coffee Company | 2771 S. Sammy Davis Jr. Drive