Events and Promotions
Events and Promotions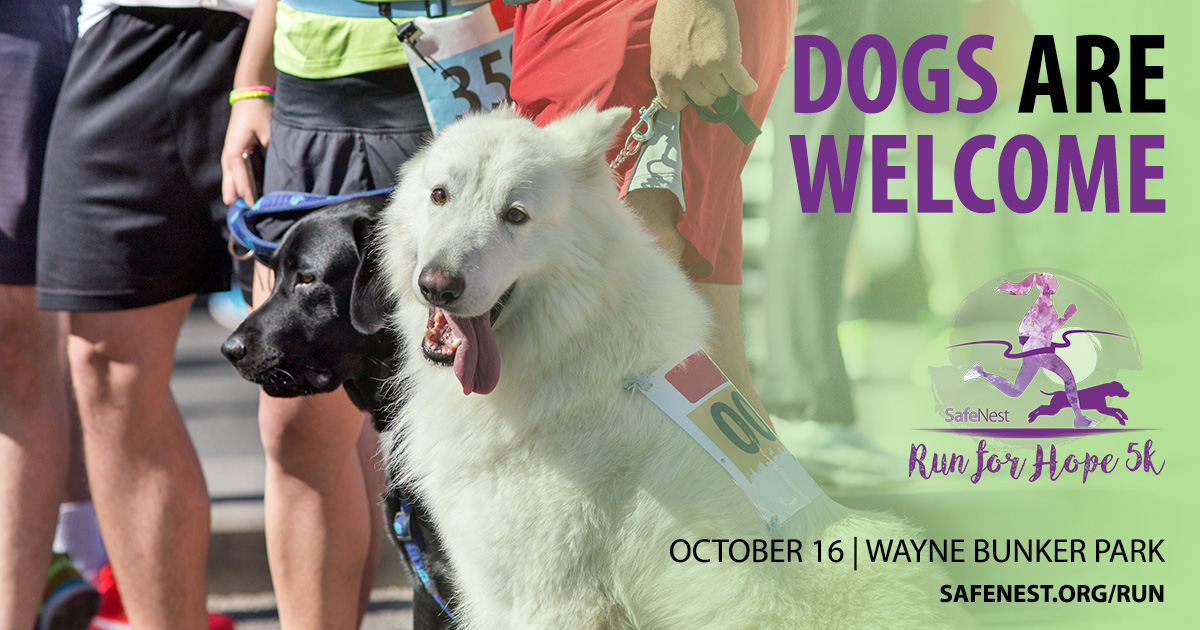 SafeNest Run for Hope 5K & 1 Mile Fun Run/Walk
October 16, 2021 | 7:00 am - 10:30 am
Sign up for the 3rd Annual Run for Hope 5K hosted by SafeNest to celebrate, commemorate and honor victims, survivors and families impacted by domestic violence. Dogs are survivors too and are welcome to participate! The run takes place at Wayne Bunker Family Park on Saturday, October 16.
Gather your friends, family (and dogs!), and colleagues and become part of the solution as SafeNest works to end the epidemic of domestic violence in our community.
DOGS ARE WELCOME
(Pets are Survivors Too)
Funds raised at the 2021 Run for Hope will support SafeNest emergency shelter and pet services, including onsite pet housing, fostering, offsite kenneling, supplies, and health/wellness exams.
If you live outside of Las Vegas (or you just prefer sleeping in on Saturday mornings) but still want to support SafeNest's Run for Hope, you can run virtually! Choose the Virtual Run ticket when you register for the option to run your 5K whenever and wherever you want.
The Animal Foundation partnered with SafeNest beginning in 2018 to advise on best practices for their pet services, helping SafeNest become one of the few domestic violence shelters in the country to accommodate pets.