Surrender or Rehome a Pet
Surrender or Rehome a Pet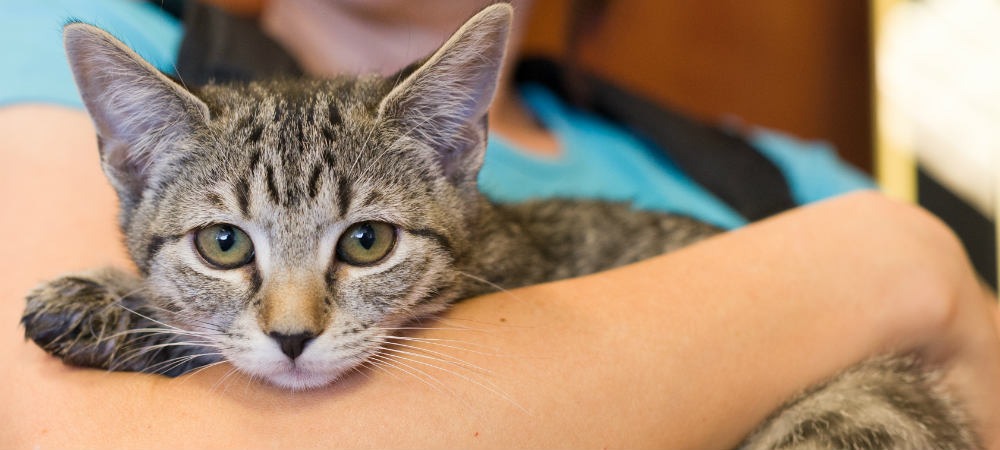 There are solutions that address many of the most common reasons for pet surrenders.
Sometimes pet owners feel like the difficult decision to surrender a pet is their only option. Here's a resource guide to help you keep your pet in your home and out of an animal shelter or to rehome your pet. We hope you'll consider other solutions before making the decision to surrender your pet to The Animal Foundation.
Rehoming Your Pet
There are a lot of people throughout the Las Vegas valley looking for a furry friend just like yours! Before bringing your pet to The Animal Foundation, download our Guide to Rehoming Your Pet and try to find a new forever home for your pet.
This Animal Foundation Guide will walk you through these and more steps.
Finding a new home for your pet will likely take time, patience and effort. However, it will be less stressful on the pet to stay out of the unfamiliar surrounds of the shelter, and you will be able to choose the new home.
To begin with, you will have better chances of finding your pet a new home, if your pet is:
Below are some quick tips for rehoming your pet:
Start by taking good photos of your pet (a photo of your pet's face & whole body)
Compose an ad that describes your pet's personality, habits, what makes him or her special. If your pet has any behavioral problems, you need to disclose this!
Create an eye-catching flyer to post in your community
If your pet is a dog, outfit him with an "adopt me" vest, collar or leash and take him with you to dog-friendly stores, coffee shops, and restaurants
Temporary Placement for Military
Dogs on Deployment is a national nonprofit that provides an online network for service members to search for volunteers to board their pet(s) while they are deployed or have other service commitments.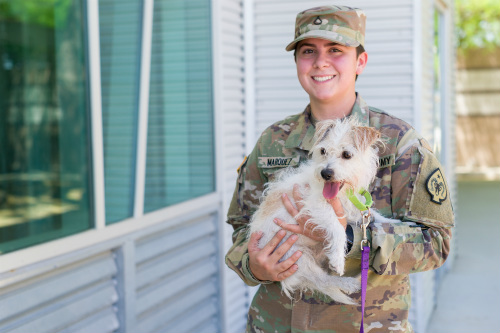 Guardian Angels for Soldier's Pets is a national nonprofit that assists active-duty service members, wounded warriors, veterans, and their beloved companion animals or assistance service canines through their Pet Foster Home and Military Pet Assistance" (MPA) Fund.
PACT for animals has a Military Foster program that helps find foster homes for military service members. PACT remains in close contact with the foster home to ensure the pet is settling in to a loving and safe environment. While the owner is deployed, the foster family provides owners with regular updates on their pet's well being, recent activities, and care. These are sent via emails, texts, phone, Facebook, post mail, or whatever works best for the owner!
Keeping Every Person and Pet Together (KEPPT)
Pets enrich our lives in so many ways, but sometimes it can be a challenge just taking care of their basic needs. At The Animal Foundation, we understand that pet owners can sometimes face challenges, such as pet behavior issues, a housing crisis or general financial difficulties. When faced with the inability to feed, vaccinate, or spay/neuter their pet, many people will consider surrender.
Thanks to the KEPPT program, we can provide assistance to people who need help with basic needs for their pets. Whether through the delivery of basic veterinary care, pet deposit payments made directly to landlords, or pet food assistance, KEPPT aims to keep pets in their home and out of the shelter.
During these trying times, we are here to assist families facing hardships as a result of the COVID-19 pandemic. Our KEPPT Program is offering one-time support for qualifying pet owners who are in need of housing assistance such as pet deposits, fees and monthly pet rent.
We understand that despite a pet owner's best efforts, it sometimes becomes necessary to give up a pet. Pet owners wishing to surrender their pet to the animal shelter may do so by appointment only. During your appointment, our staff will counsel you about resources available through our KEPPT program in an effort to find solutions to keep your family together or for you to rehome your pet without introducing him or her to the unfamiliar and stressful animal shelter environment.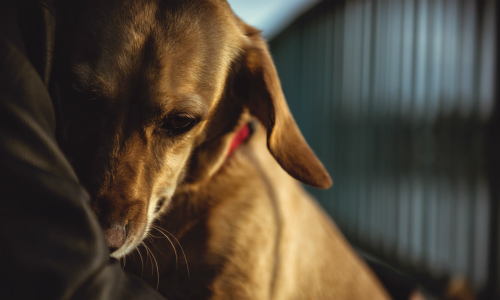 To make an appointment to surrender an owned animal, call (702) 955-5910 or email KEPPT@animalfoundation.com. Our KEPPT Coordinator will schedule an appointment for you and your pet and work closely with you to explore all options.
Appointments are available between 11 a.m. and 5 p.m. There is a $10 fee for an owner to surrender your pet.