CCP Trap Loan Process
CCP Trap Loan Process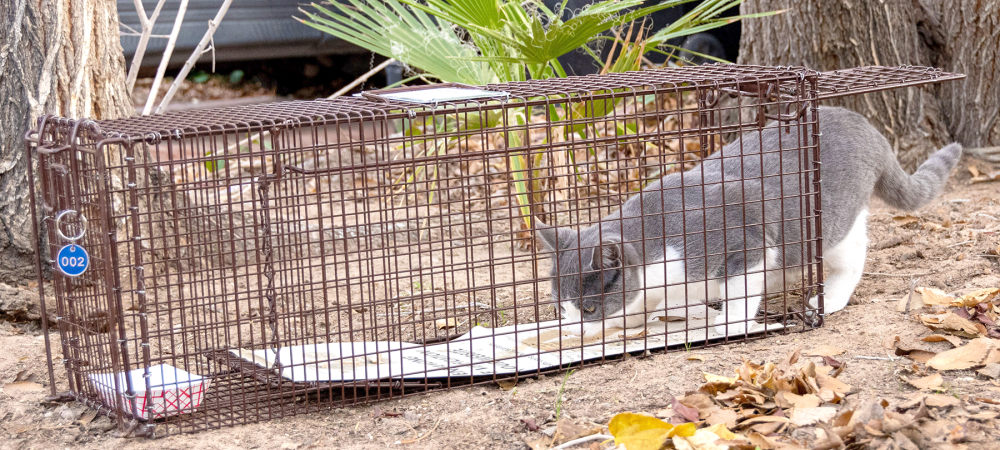 Trap Loans
Trap loans for free-roaming cats will be processed at our Low-Cost Vet Clinic by reservation only on a first-call, first-served basis. Please note the necessary information below:
Reservations will be scheduled in 15 minute intervals every day between 8am - 10am with
There is a maximum of 3 traps loaned per person and a loan period of 2 weeks (no renewals available)
A refundable credit card deposit of $50 is required per trap

Deposits must be refunded to the same credit card used at the time of rental
Deposit will be forfeited if trap is not returned within 2 weeks
A Trap Loan Agreement must be completed

Reservations can be made by calling us at 702-955-5955 or emailing us at spayneuter@animalfoundation.com with the following information:

Email Subject: Trap Loan Reservation
First and Last Name
Phone Number
Requested date and time for reservation
Number of traps needed

If possible, print and fill out this form or follow the links below to expedite processing:
Trap loan Agreement (for print)
Please be prepared for a brief wait for processing during your visit. All forms needed for bringing back the cat(s) to receive TNR surgery will be included within the loaned trap.