Events and Promotions
Events and Promotions
Best in Show
April 28, 2019 | 12:30 pm - 3:00 pm
Thomas & Mack Center at UNLV - April 28, 2019
Experience a dog show like you've never seen before, featuring more than 50 amazing shelter dogs competing for the title of Best in Show…and your heart. Though they are all winners, only one dog will gain the title of Best in Show!
All dogs will be available for adoption at the conclusion of the show.
Join local celebrities and Las Vegas news personalities for Las Vegas's favorite dog show and family-friendly event benefiting the community's lost, abandoned, and homeless animals.
12:30 PM:
General admission area opens
1:00 PM:
16th Annual Best in Show begins
(Dog adoptions will take place at the conclusion of the show)
Tickets
Sponsor
Get up close and personal with the dogs in the show. A variety of sponsorship opportunities are available and include admission to the VIP gala brunch and silent auction portion of the show.
Download Best in Show Sponsor Form
Advertise
Show your community that you support Nevada's homeless animals by purchasing a program ad in our Best in Show event program.
Donate
Show your support by contributing items, gift certificates or services to be bid on during the silent auction. Your in-kind contribution is tax-deductible and provides great support to The Animal Foundation.
Download Silent Auction and In-Kind Donation Form
Foster
Provide a temporary home for dogs participating in Best in Show and help prepare them for adoption.
Volunteer
Get involved in our largest fundraising event of the year. We cannot have a successful event without the support of our volunteers and staff.
Contact our volunteer coordinator.
Frequently Asked Questions
Can I bring my dog with me to the event? No pets are allowed at this event, except service animals. We love dogs, but Best in Show is for the dogs participating in the show only.
Do I have to pay for parking? No, parking is free for this event.
Where should I park? Parking is available in the Thomas & Mack Center parking lot. The main entrance to the Thomas & Mack Center is located on the southwest side of the building on the campus of the University of Nevada Las Vegas. Volunteers will be directing traffic when you arrive. Please follow their instructions to ensure you park in the proper place. Are there vendor opportunities? We will not have paid vendor space available. However, if you are interested in promoting your business, please consider making an in-kind donation to our silent auction.
Where is the entrance for general admission? Please use the escalators in front of the building. An elevator is available in the administration office to the left of the escalators.
Can I bring kids? Yes! This is an event for the whole family. Everyone loves seeing adorable dogs and puppies, no matter what age. Children should be with a parent/guardian at all times.
When do adoptions start? Adoptions will take place on the show floor directly following the Best in Show event, which will conclude at approximately 2:45pm. How will I find the dog I am interested in adopting after the show? Make your way to the arena floor directly following the show. There are 6 categories of dogs in the show: Small, Medium, Large, Variety, Puppy and Special Needs. Be sure to pay attention during the show so you know what category the dog is in. Once on the show floor, look for a large sign above the dog categories; each sign shows the category in that area. Then, find an Animal Foundation volunteer or staff in that area and let them know you are interested in adopting a particular dog (if more than one person is interested in adopting the same dog, there will be a bidding process).
Will there be food? Concession stands will be open during the event.
Do I have to purchase tickets ahead of time? No, you are welcome to purchase tickets the day of the event at Thomas & Mack Center at UNLV.
Will donations be accepted during the event? Every contribution is meaningful and will support The Animal Foundation' life-saving and life-changing programs and services. We will have a moment during the show where you can make a monetary donation to our cause.
For more information, call 702.955.5966 or email bestinshow@animalfoundation.com
Puppy Parade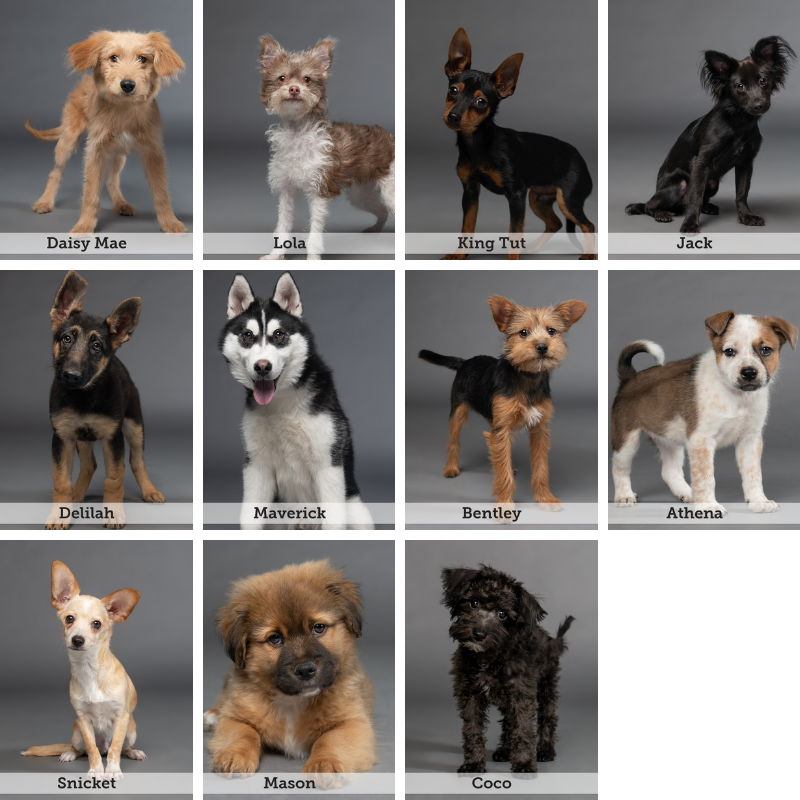 Small Dogs Group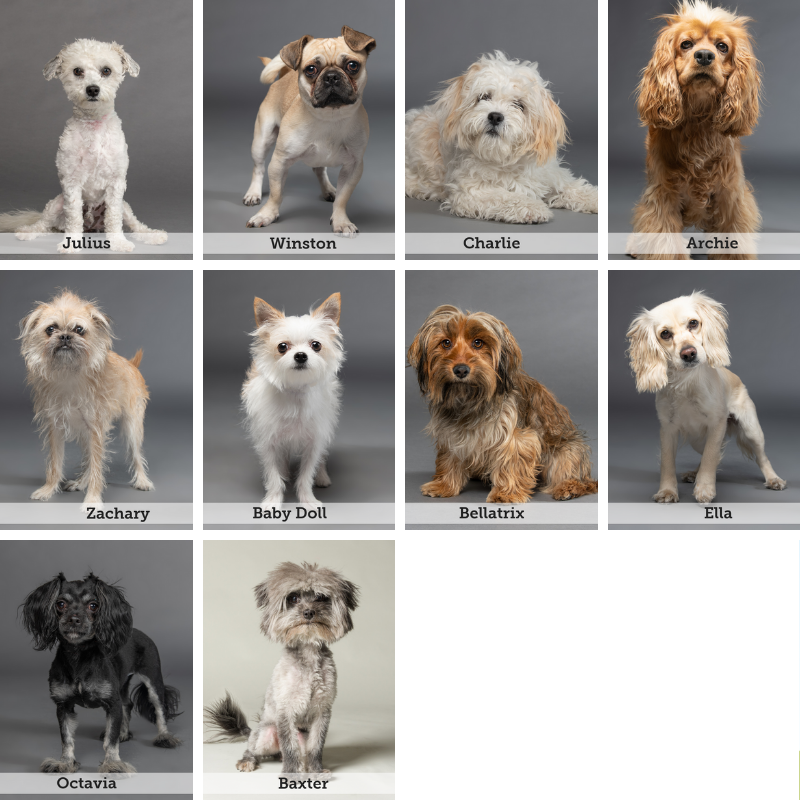 Medium Dogs Group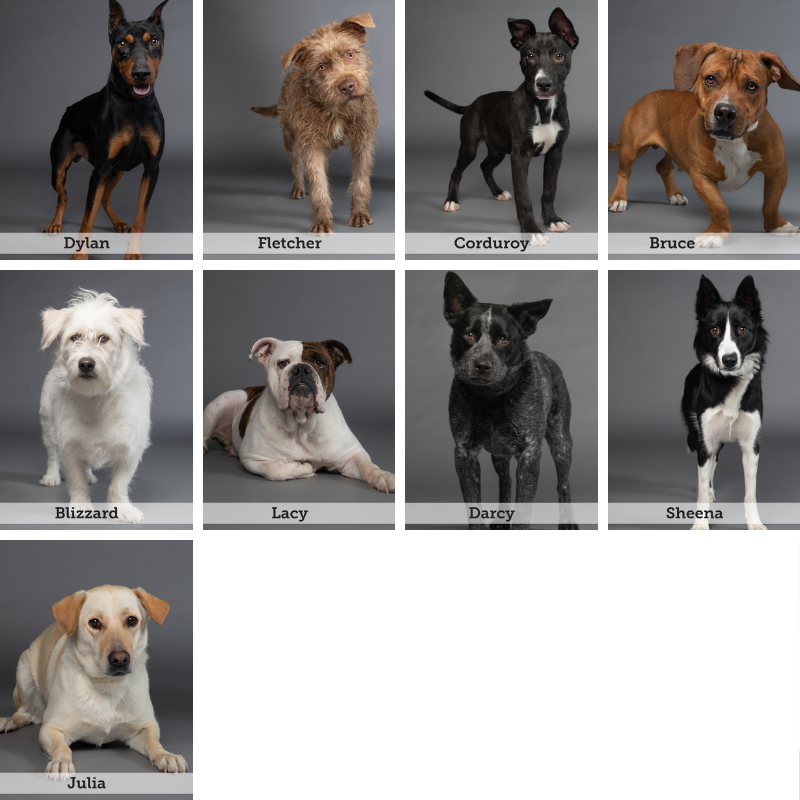 Large Dogs Group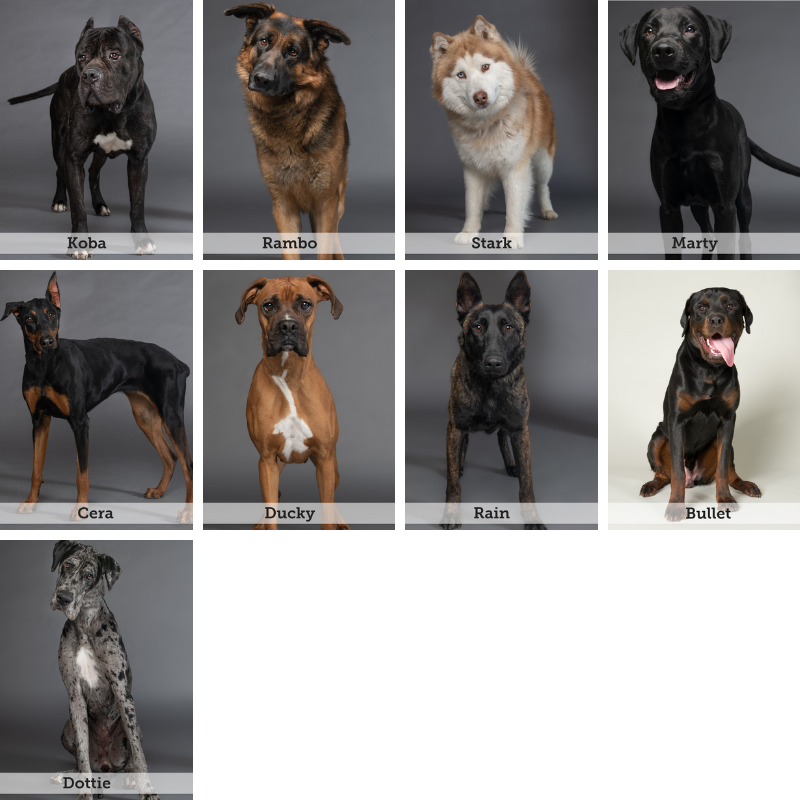 Variety Pack Group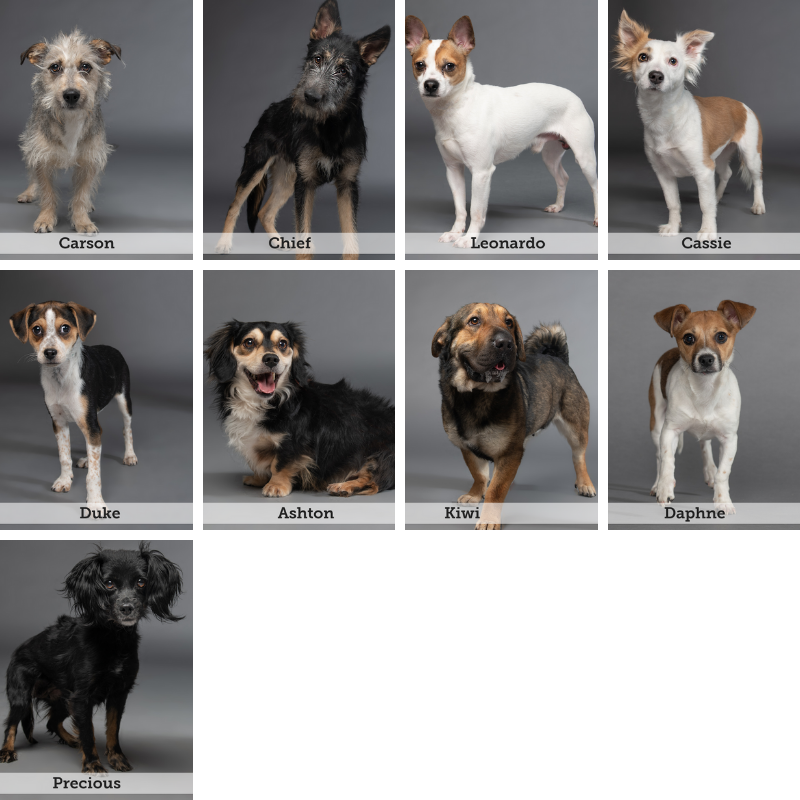 Special Needs / Senior Dogs Group