Events and Promotions
Events and Promotions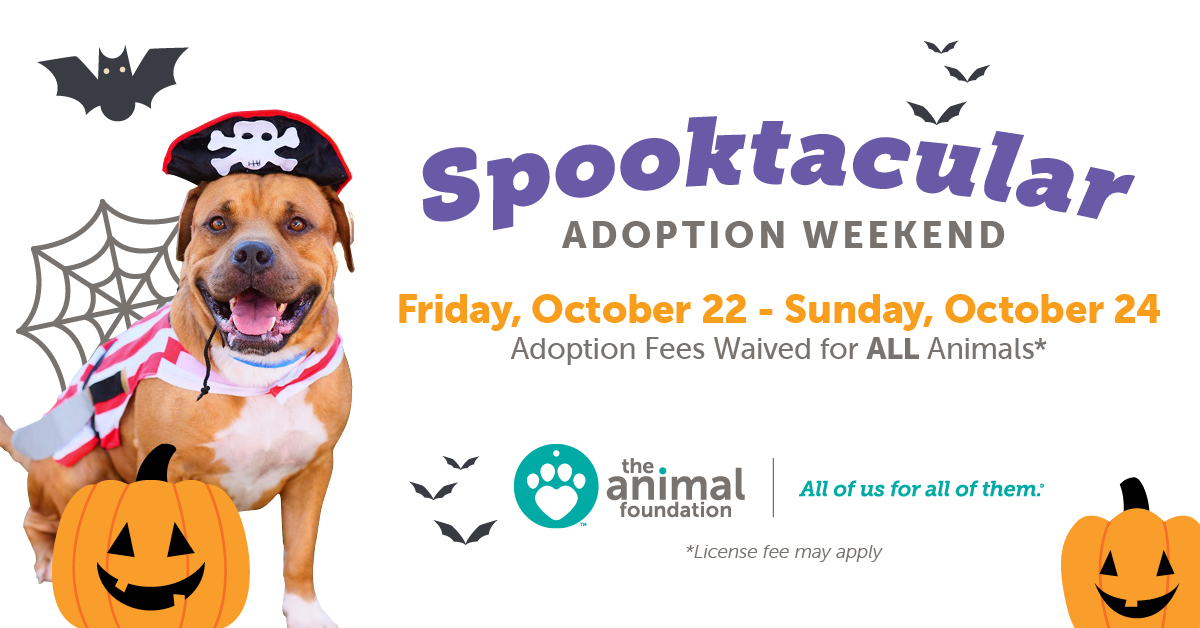 Spooktacular Adoption Weekend
October 22, 2021 - October 24, 2021 | 11:00 am to 7:00 pm
Find your new boo at The Animal Foundation's Spooktacular Adoption Weekend!
We're waiving adoption fees for ALL animals Friday, October 22 - Sunday, October 24.
How the event will work:
Adoptions will take place on a first-come, first-served basis beginning when we open at 11am
Please note that during adoption events, guests will often line up outside before we open. The entrance for this event will be through our Community Center. There will be an event entrance sign to mark the location.
We will have extra team members on hand during the event so that we can help as many people as possible.
We close at 7pm but will need to stop taking new guests at 6:00pm to ensure that everyone can be helped before we close.
When you arrive, please have a few pets in mind you are interested in, along with their ID#s.
Please do not bring your personal pets to this event. Our team members can counsel you on how best to introduce your new pet to your owned pet once you are in a neutral space.
View adoptable pets HERE.